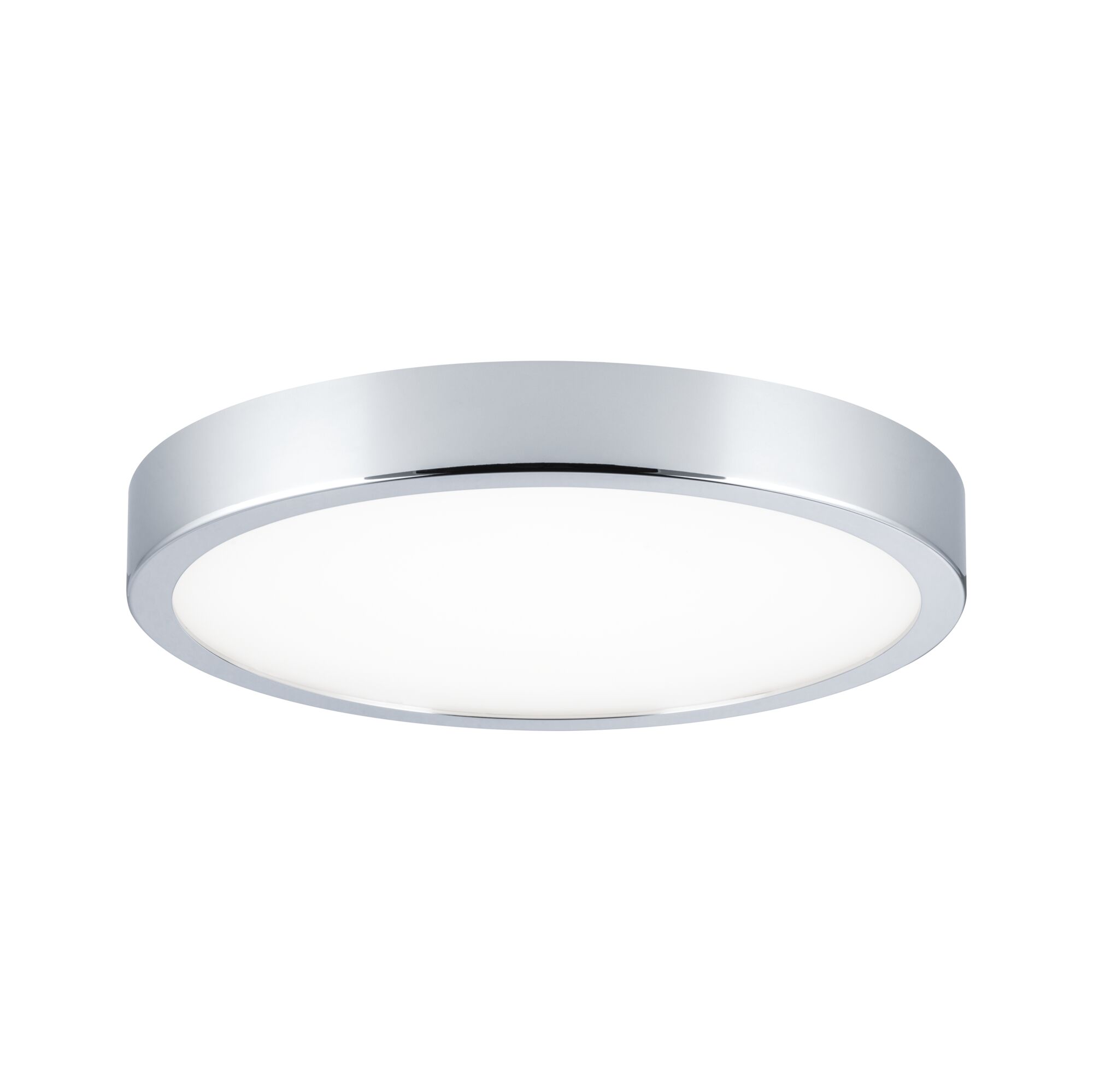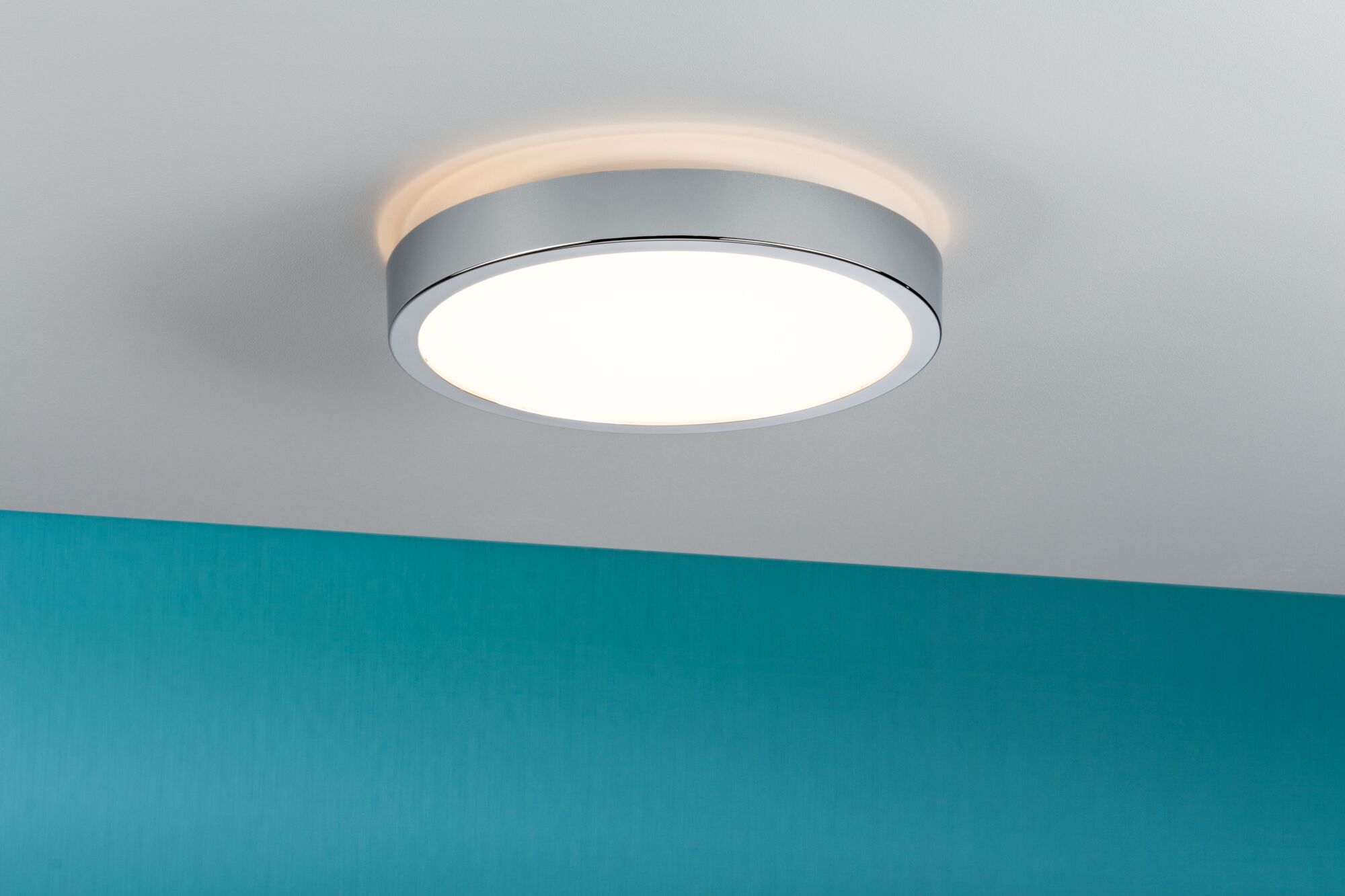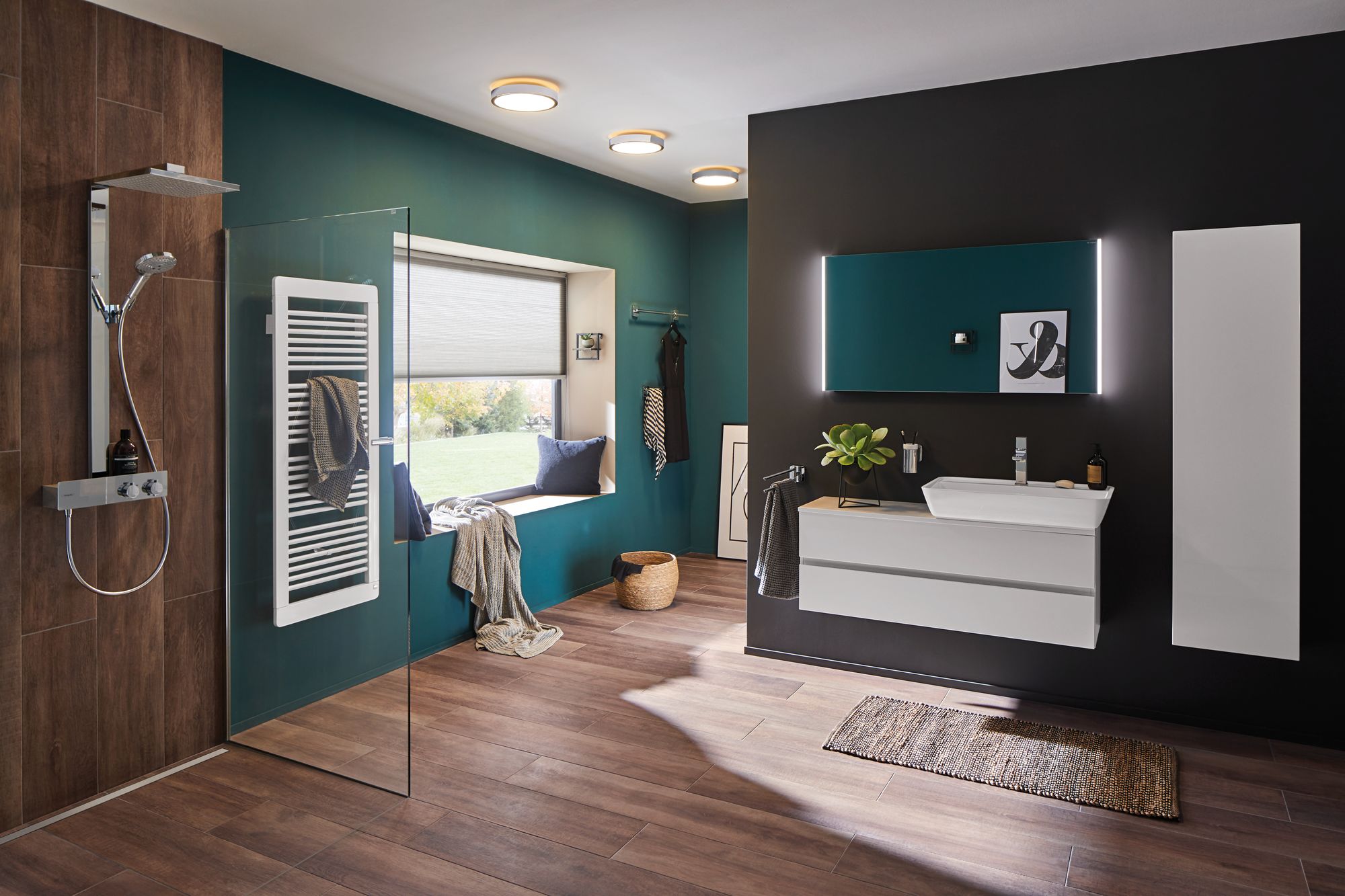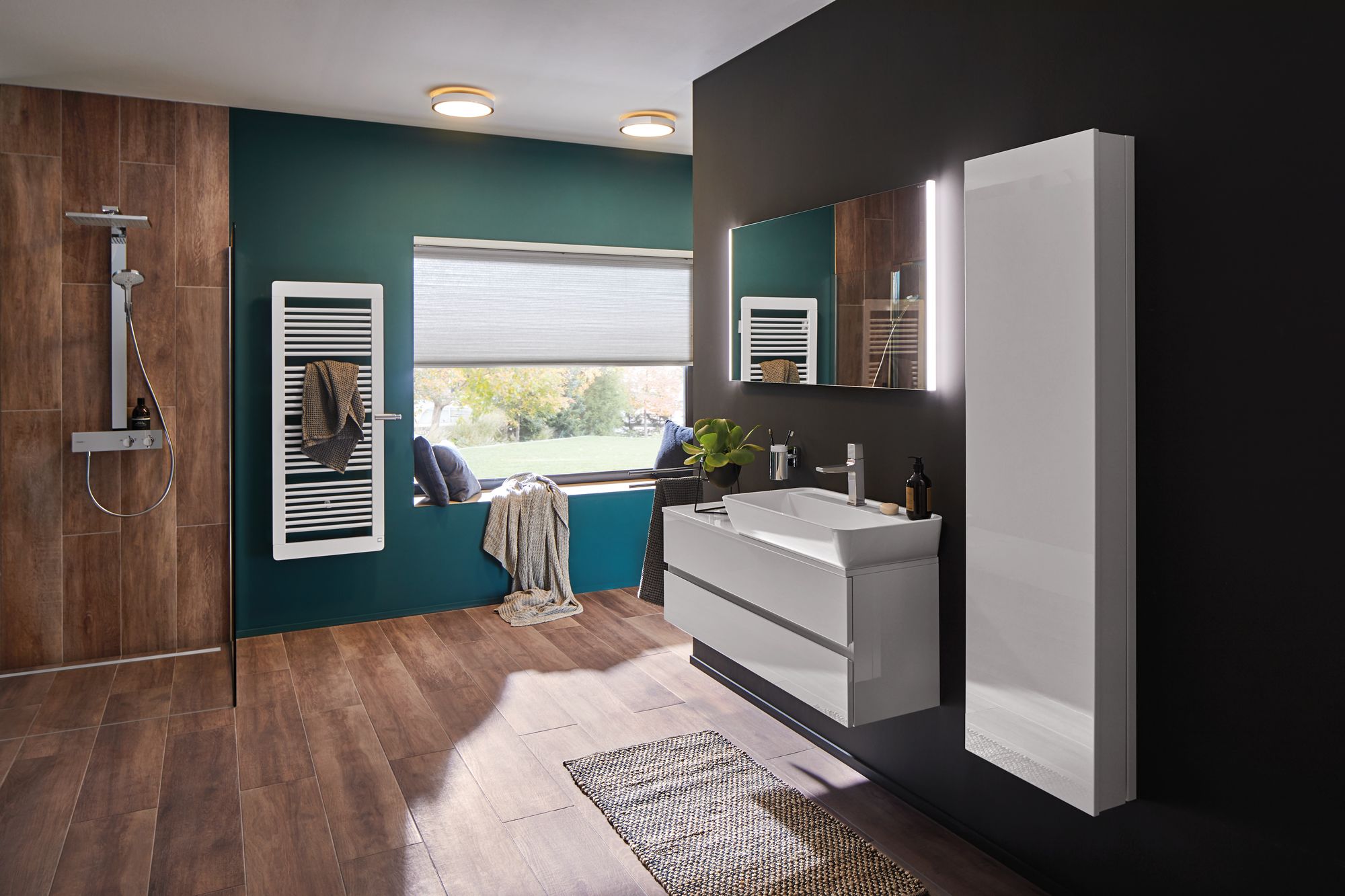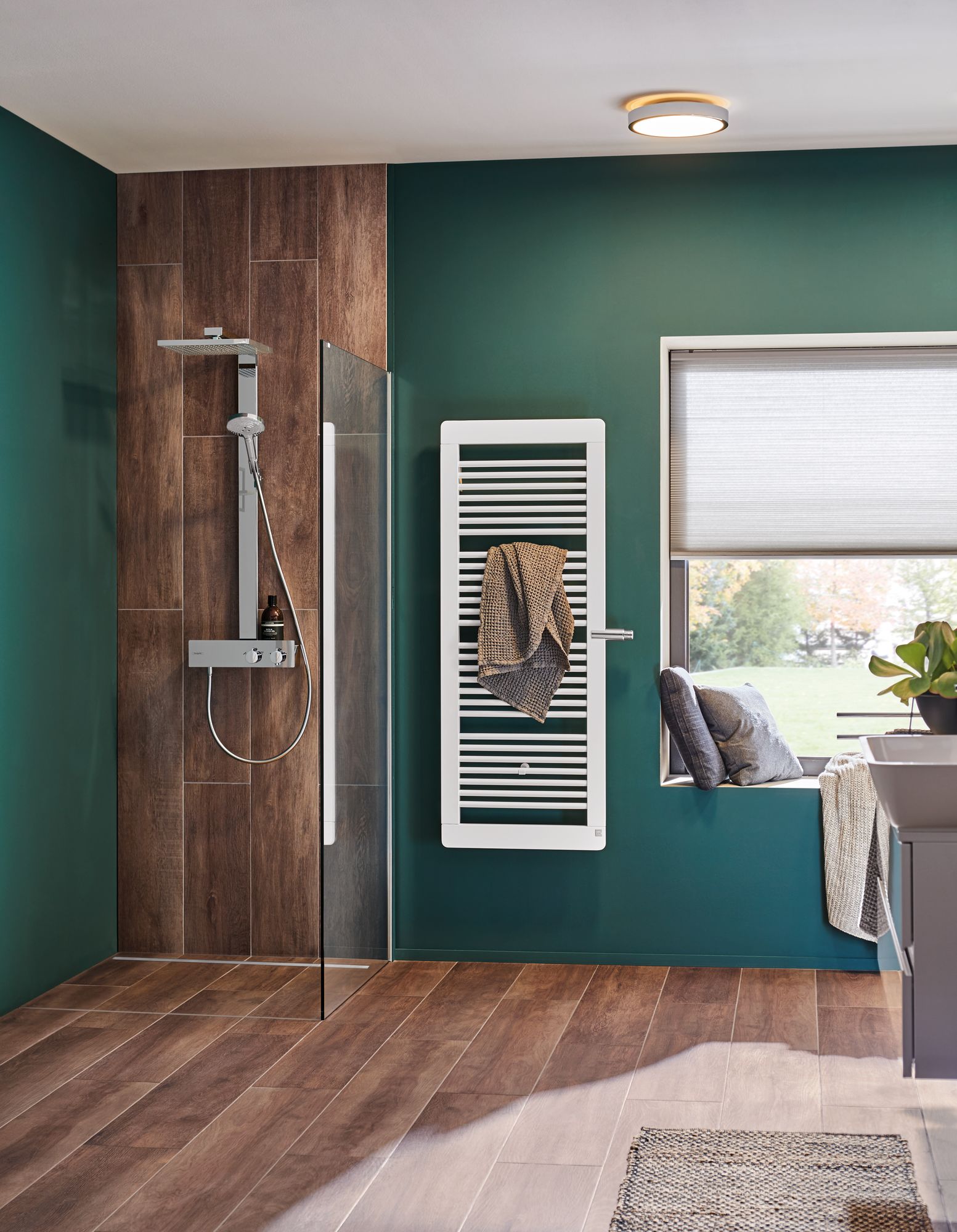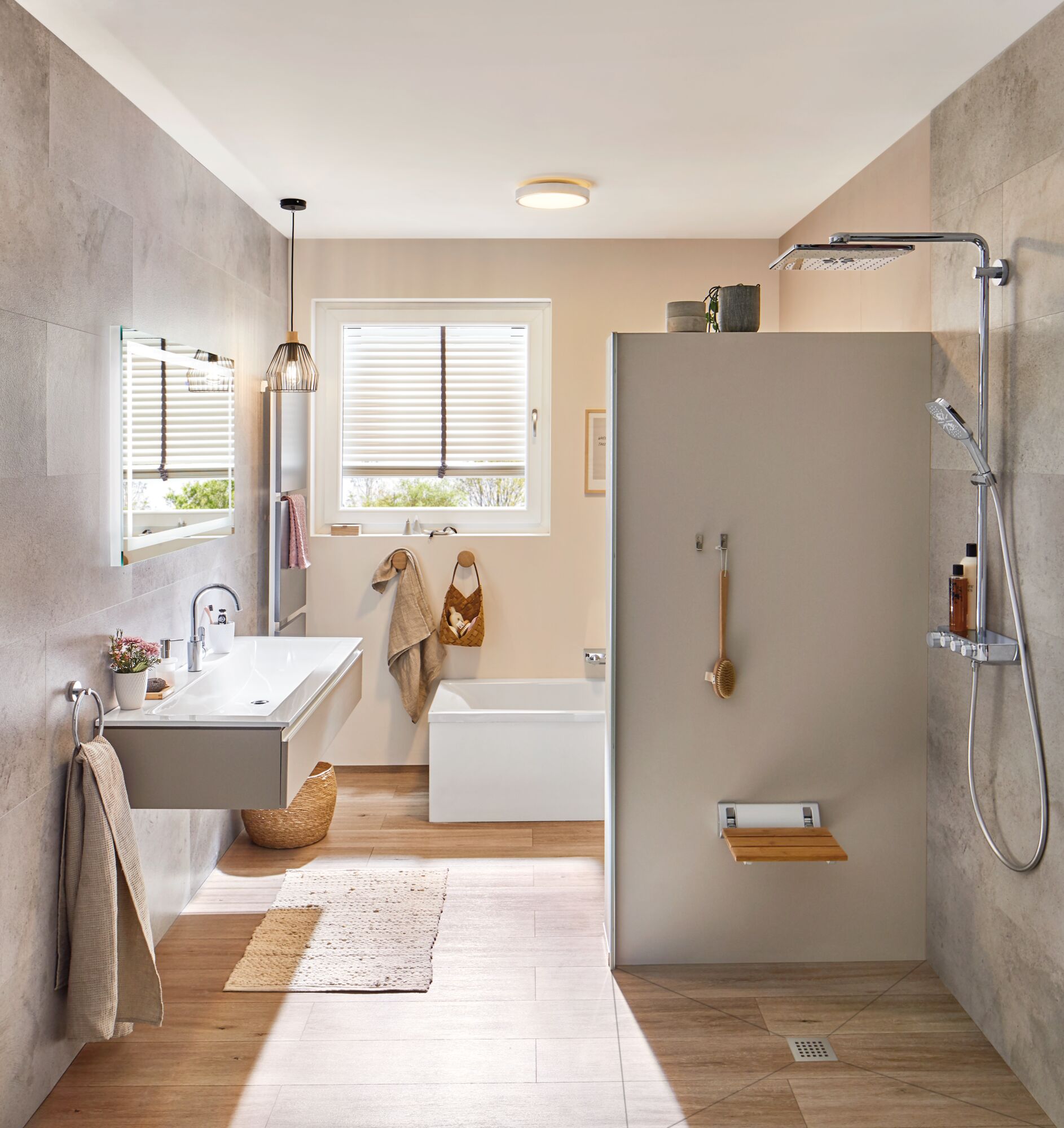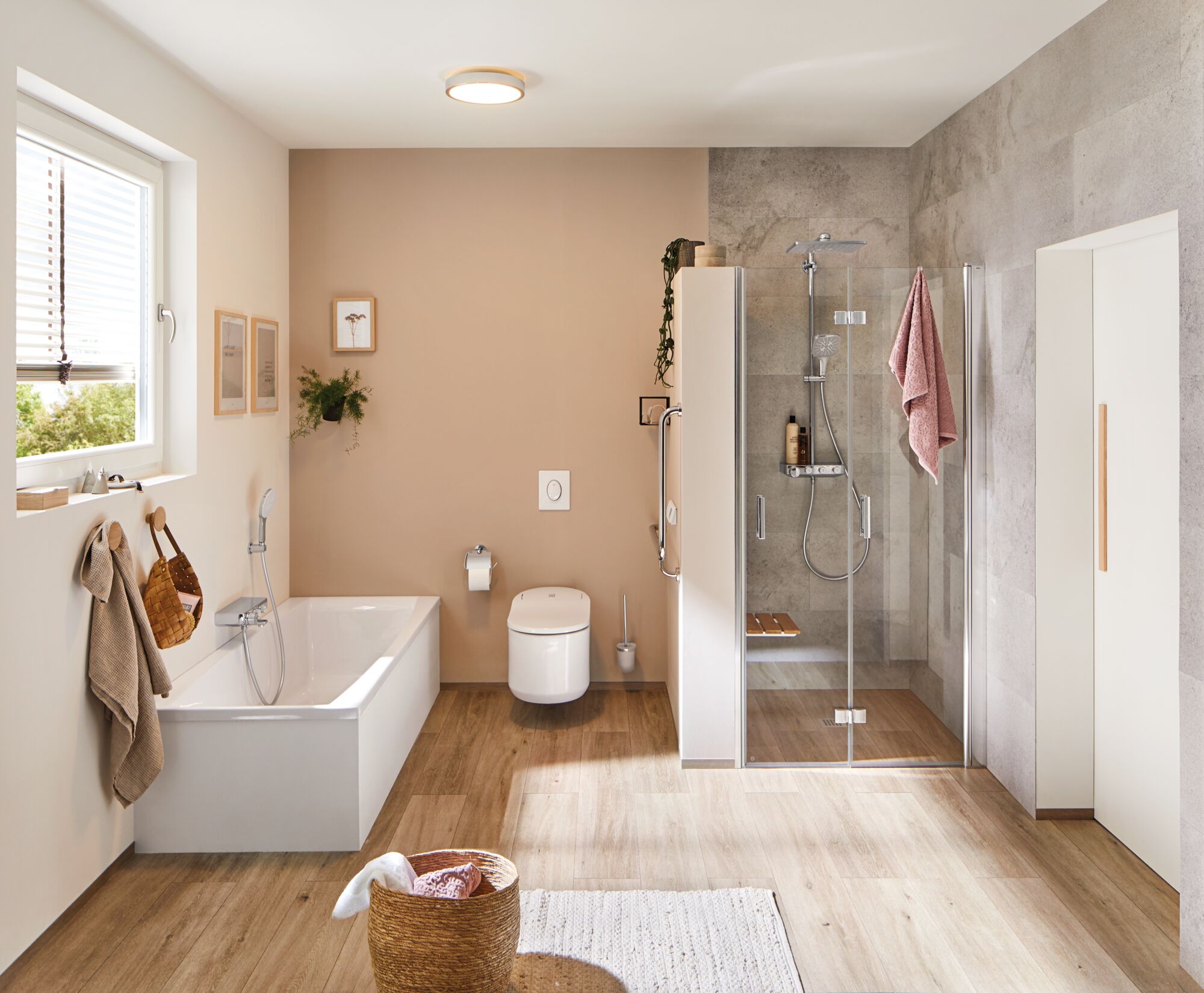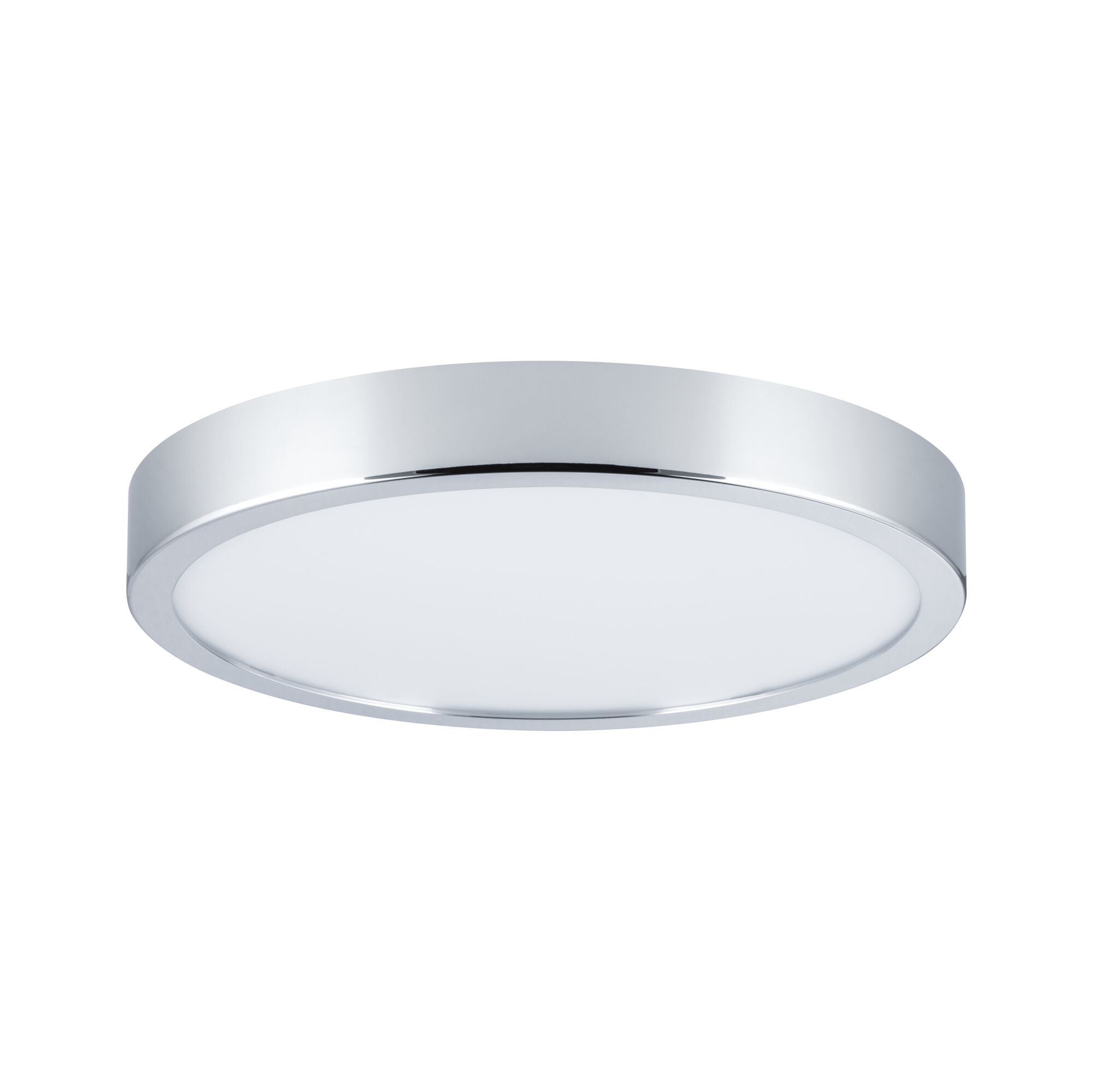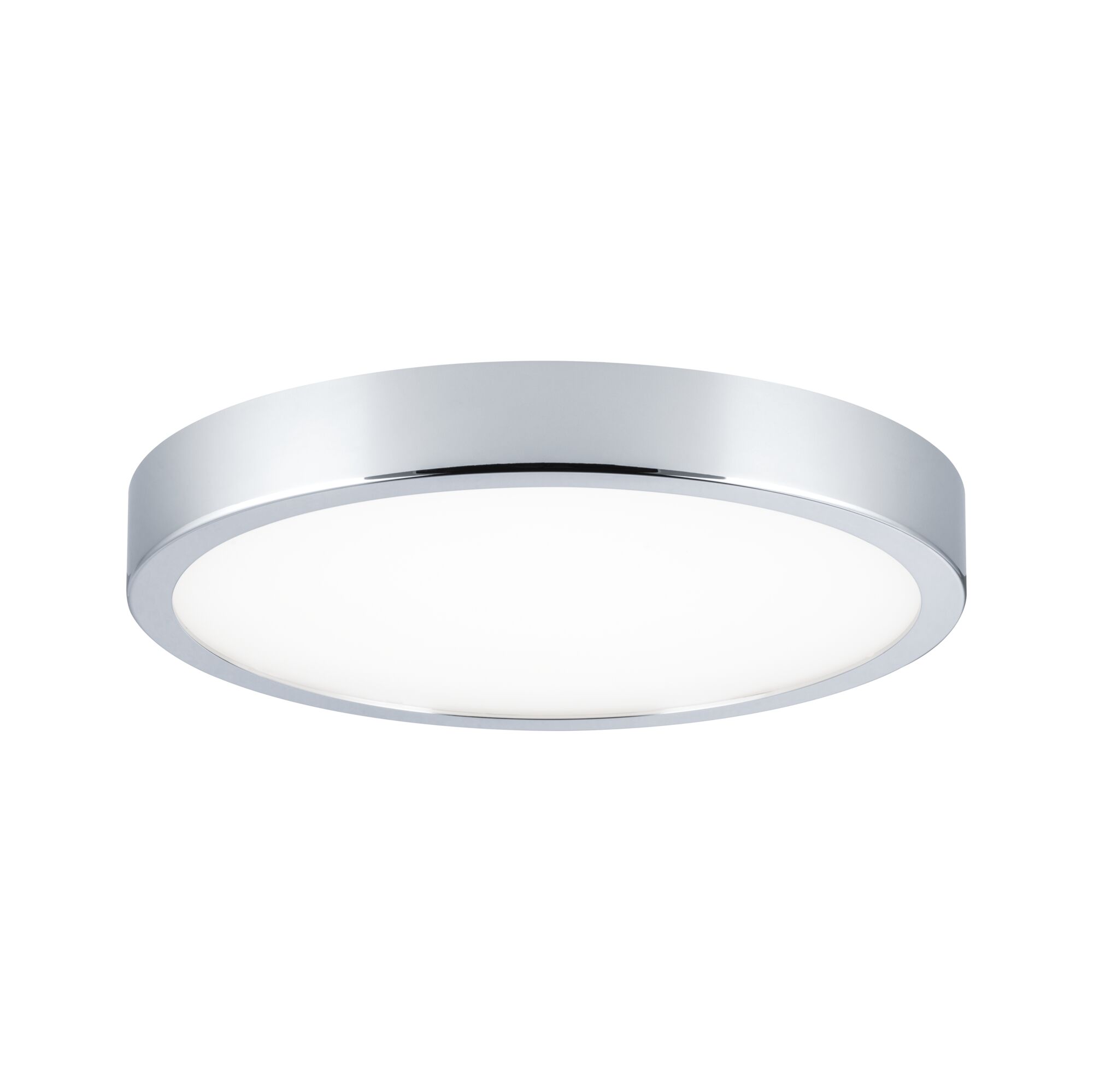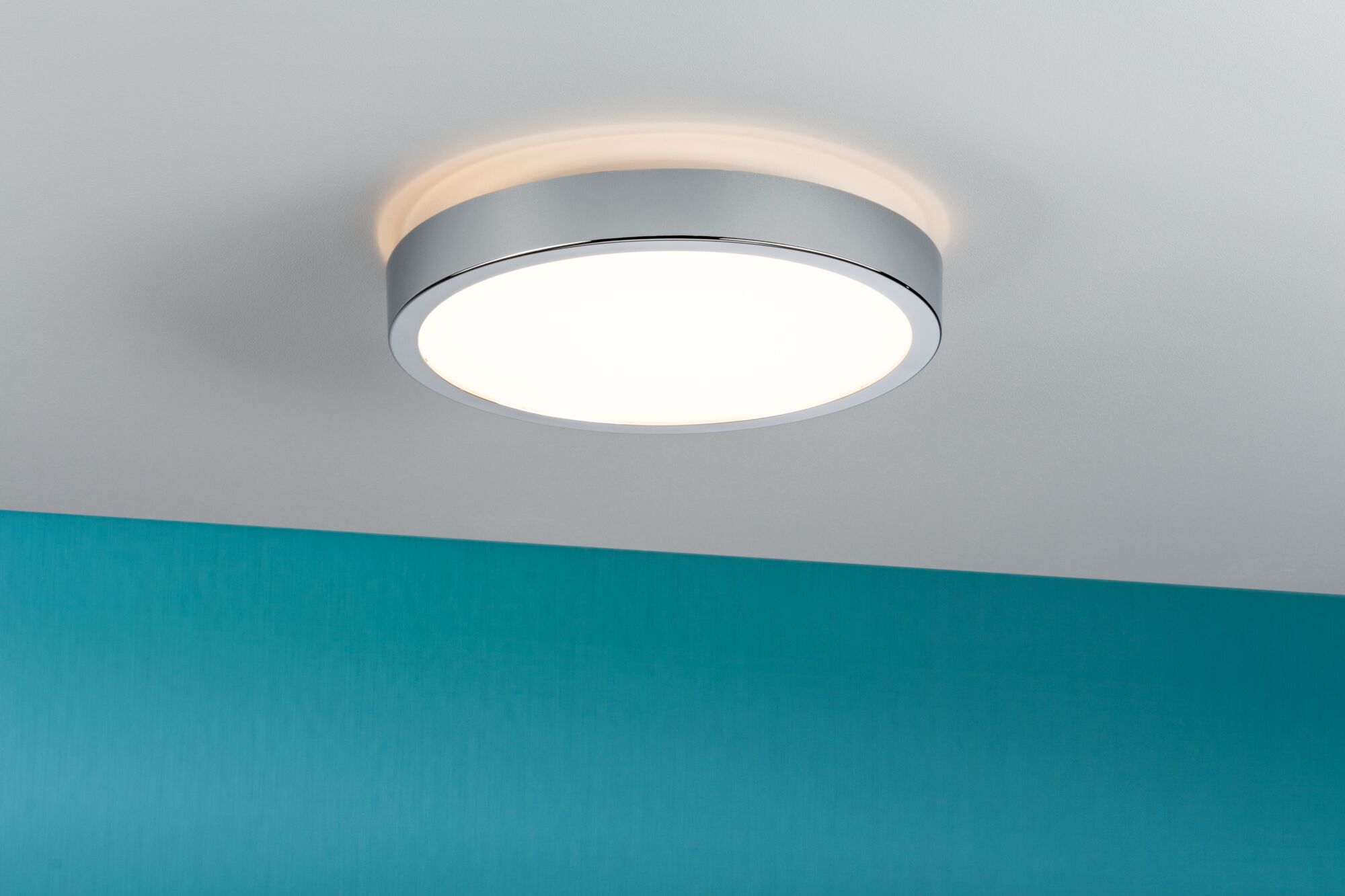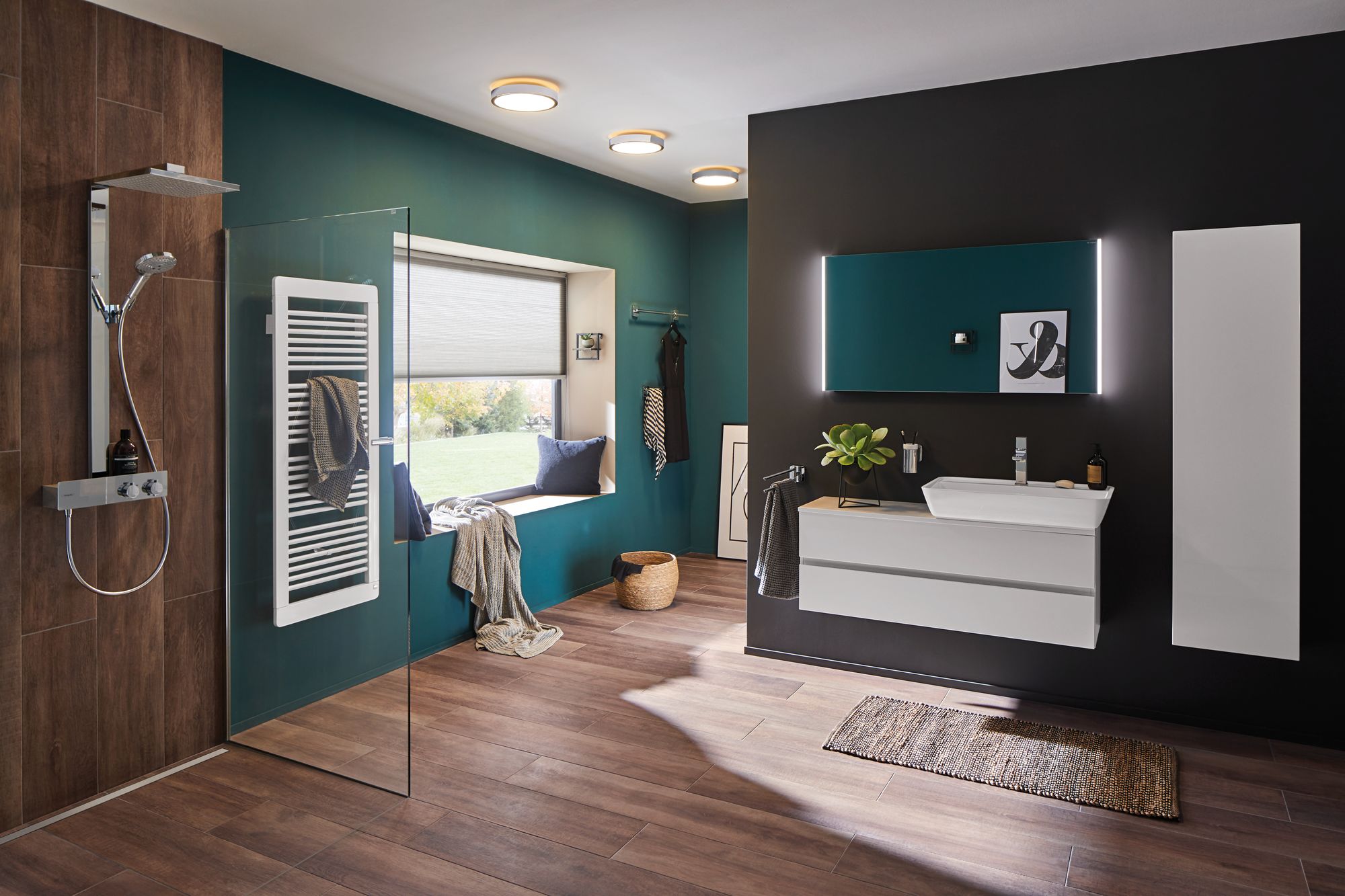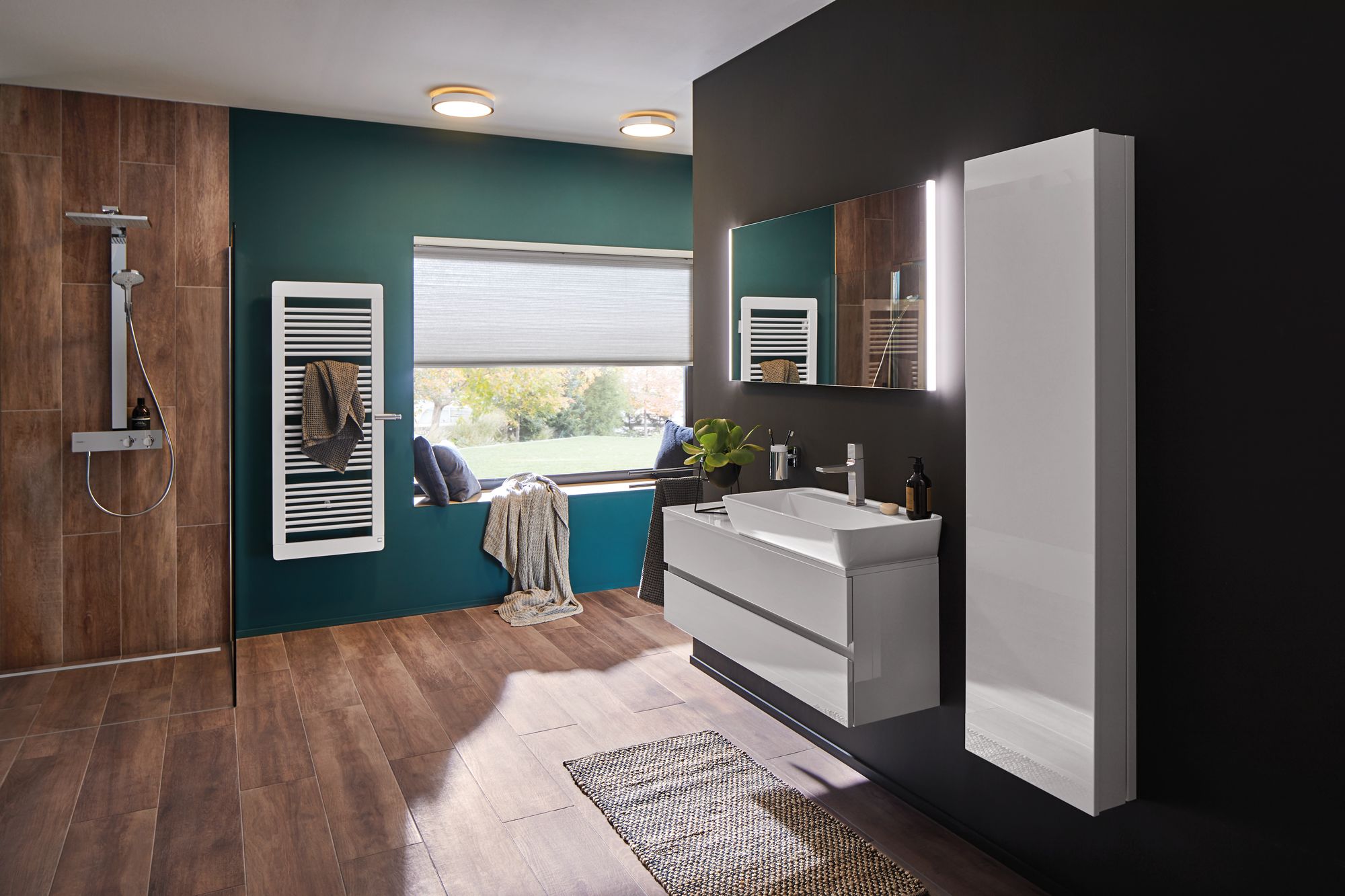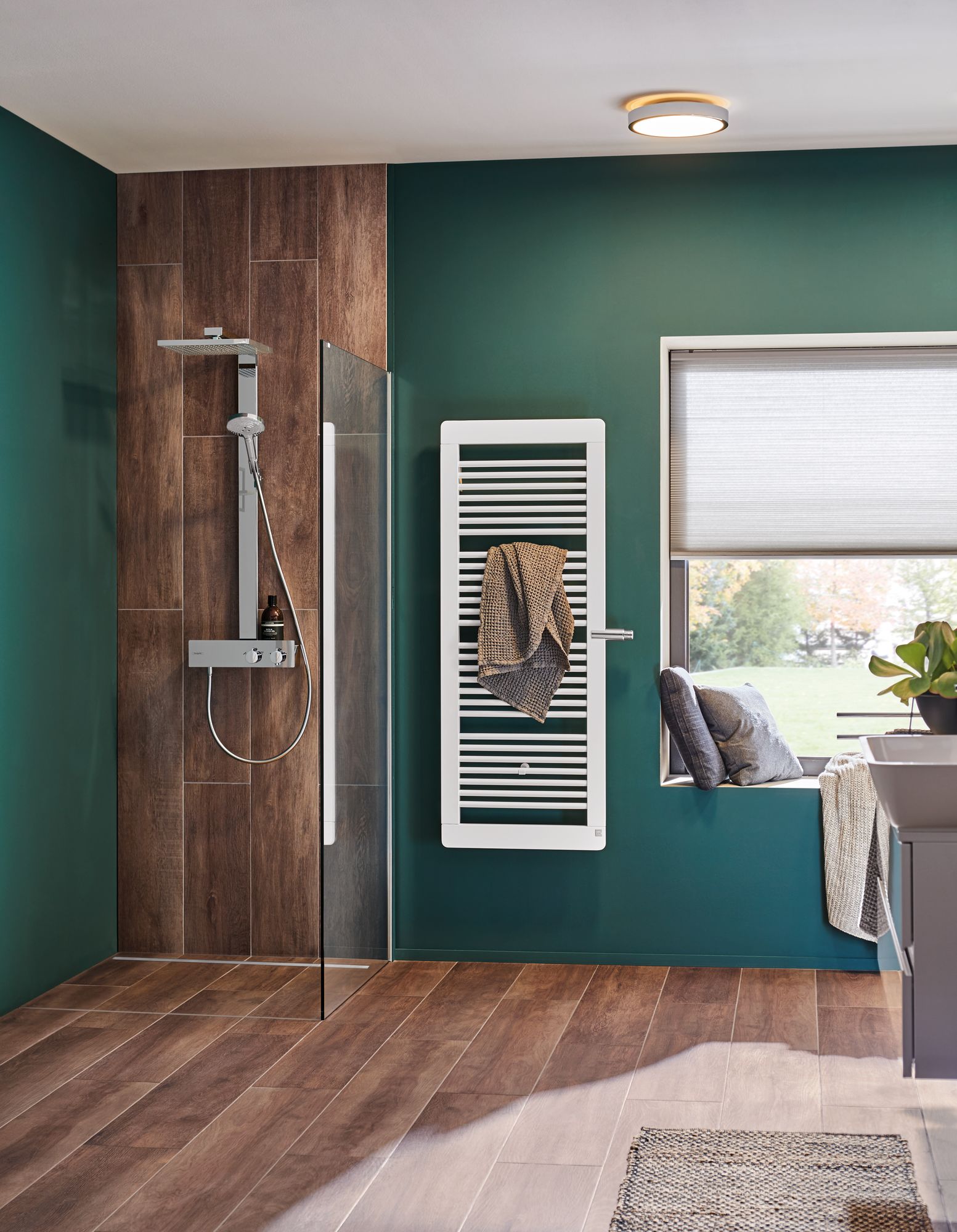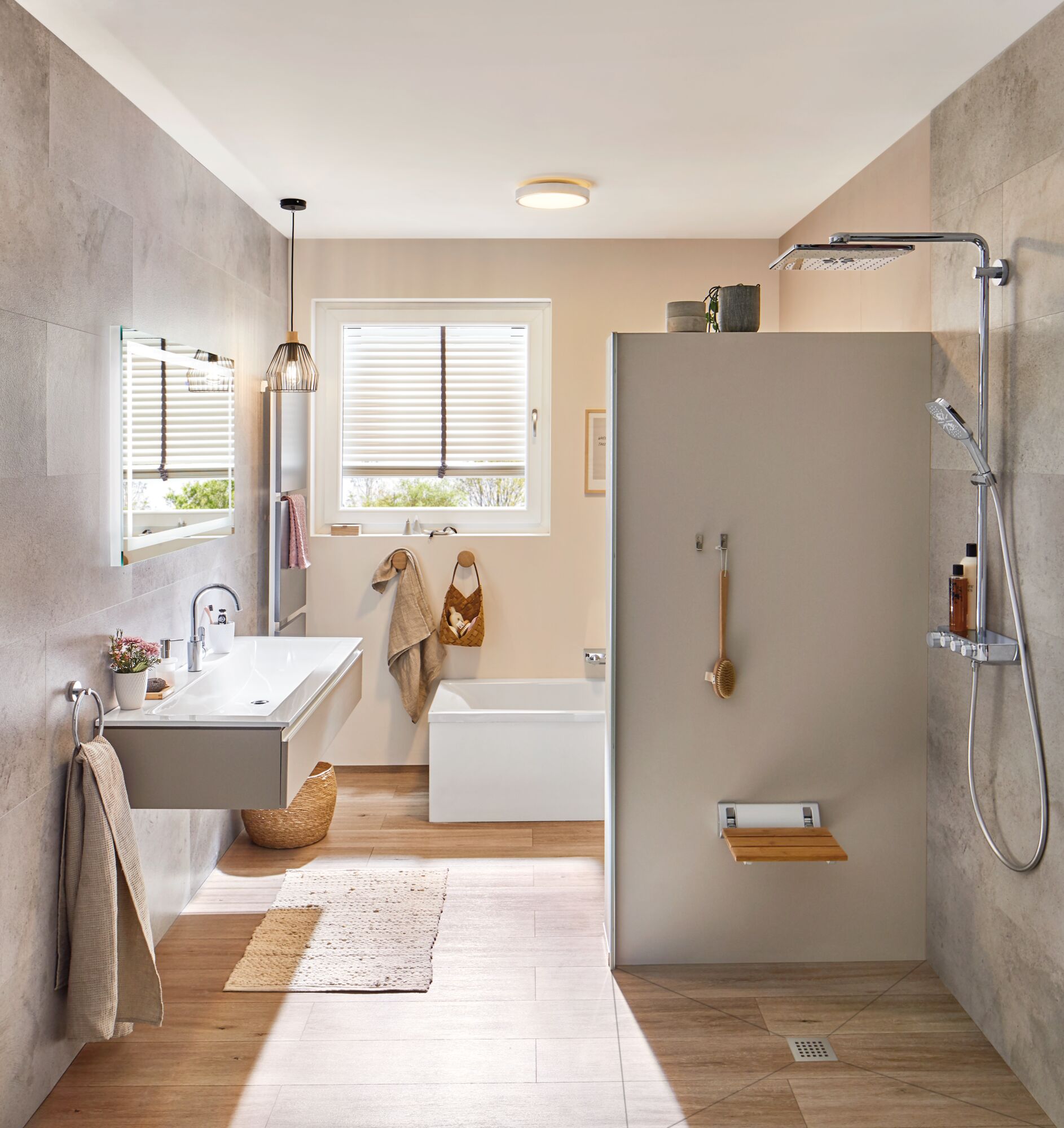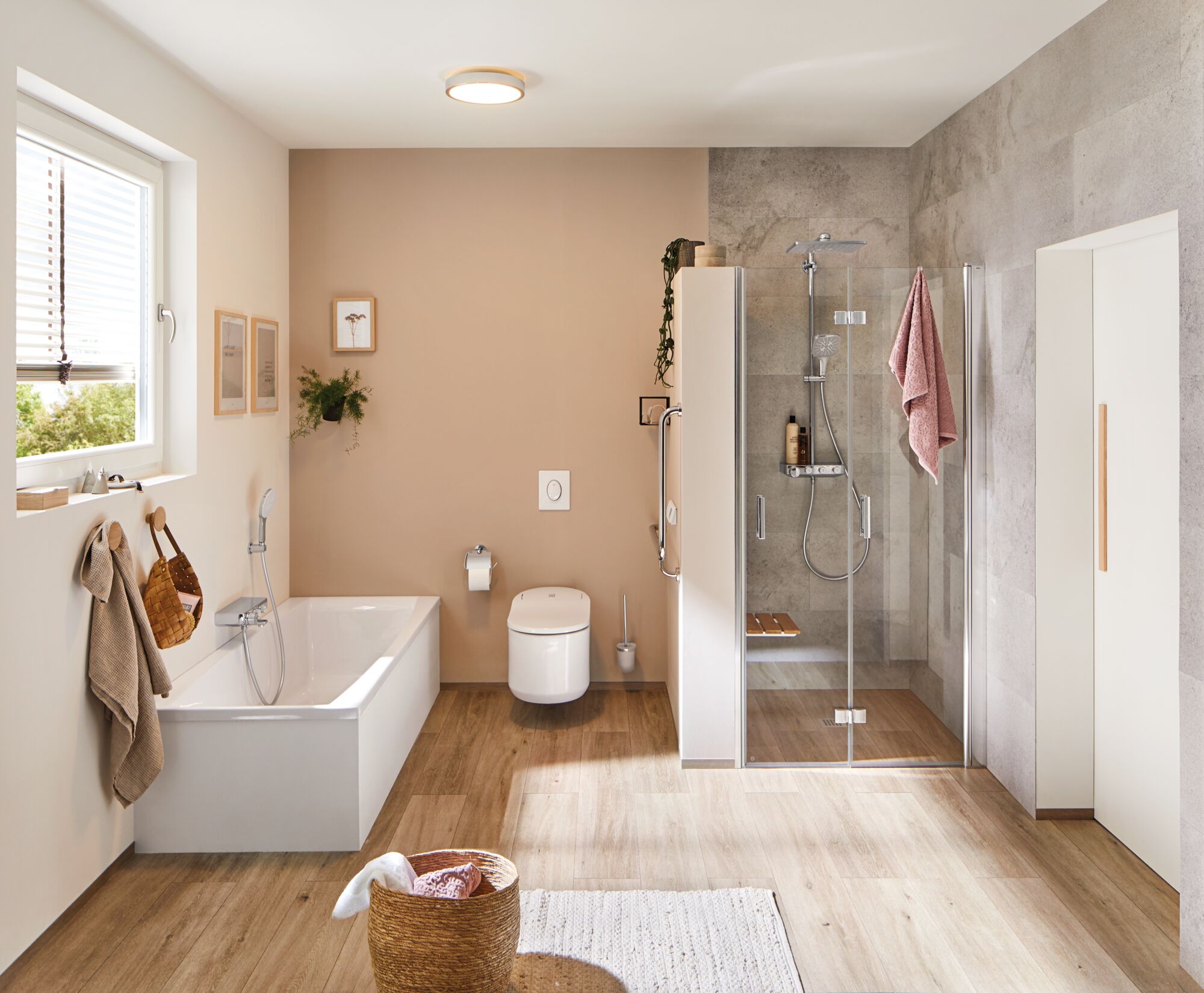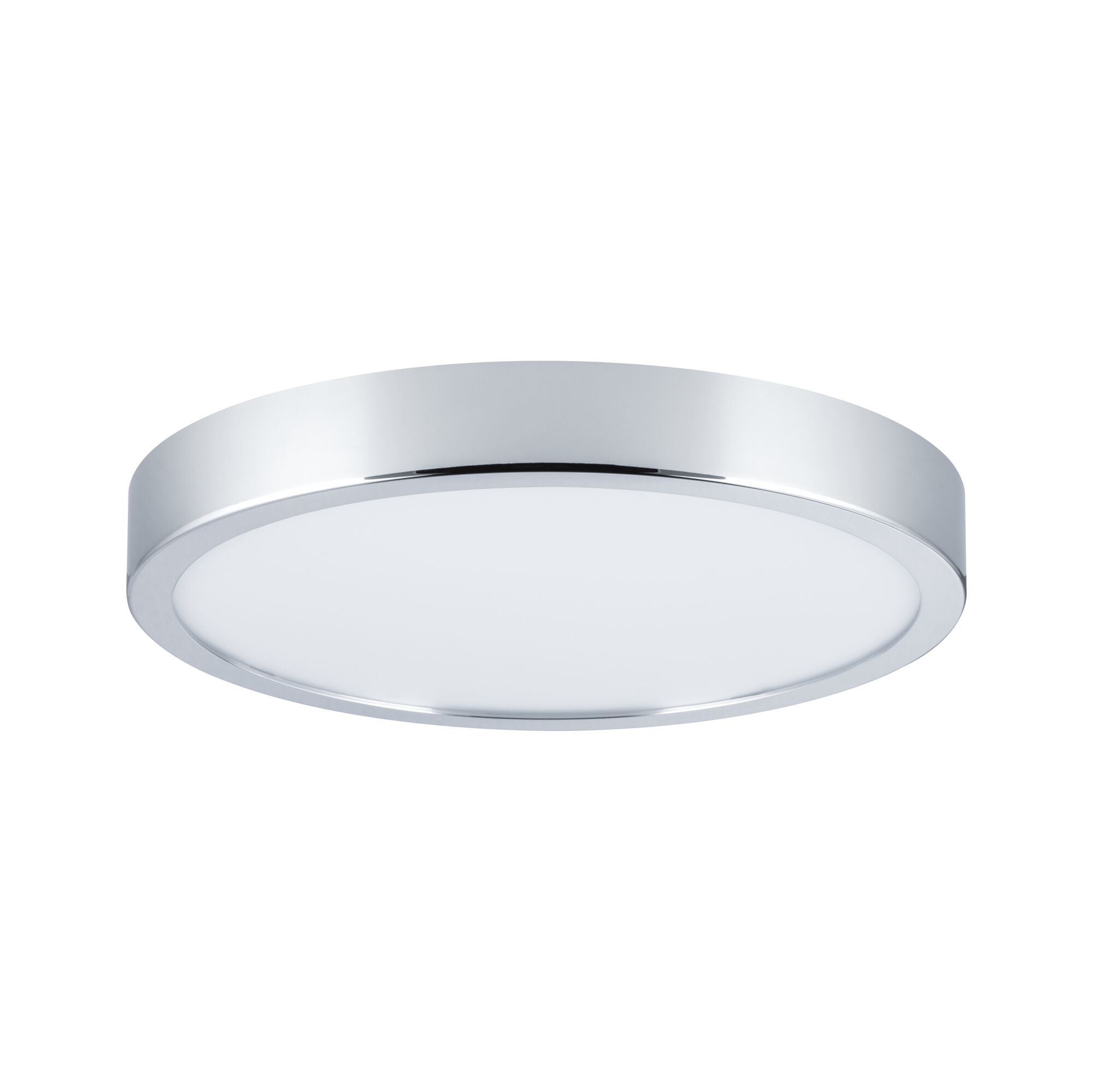 Single luminaire incl. LED module
efficient LED technology
IP protection: IP44 splash-protected
HomeSpa LED Panel Aviar IP44 300mm 2700K Chrome
The Aviar LED panel with IP44 protection is specially protected against the ingress of splash water into the luminaire, making it ideal for use in wet rooms. In windowless bathrooms it compensates for the lack of daylight – the bathroom is evenly and brightly lit, without glare. The elegant chrome style makes the luminaire visually eye-catching as well. The plastic housing is particularly durable, easy to clean and, thanks to its low weight, easy to install.
Single luminaire incl. LED module
efficient LED technology
IP protection: IP44 splash-protected
Color temperatur: 2700K - Warm white
Dimension
Dimensions (Height x Width x Depth)
H: 62mm
Ø
300mm
Design and Material
Colour
Chrome
Material
Plastic
Installation
can be used with the following dimmers
RC Merten MEG 5136-0000, RLC Müller Paladin 873 030 LED, RC Gira 0307 00/I02
Installation site (recommendation)
wall and ceiling mounting
Energy consumption
energy efficiency (A to G)
E
Service life
lifetime
30.000h
Light Characteristics
Color temp.
2700K
Useful luminous flux
2.000lm
Luminous flux LED module
2400lm
color temp
2.700K
Lamp Features
Component parts
20W
Dimmable
with dimmer R+C f.elect.trafos+230V bulbs
Technique
LED
IP protection
IP44
Incandescent Equivalent
147 W
Inclusive lamp
✓
Number of component parts
1x
protection class
protection class II
Replacable
3 Lightsource is not replaceable, the complete lighting must be replaced.|6 Control gear is not replaceable, the complete lighting must be replaced.
Transformer
apparent power
23VA
Labelling
WEEE-Reg.-No
DE 39236390