Light in the bedroom – what is important?
1. The right basic lighting in the bedroom
Just like in any other room of your home, you need to think about basic lighting first, before you add individual light accents. These luminaires will do the trick:

LED panels are great for basic lighting in the bedroom. They are easy to install and create a diffuse light, meaning you will have uniform, soft lighting all around your bedroom.

Recessed spotlights and recessed panels are another great option for basic lighting – provided you have a suspended ceiling. The number of recessed luminaires you will need depends on the size of the room. The rule of thumb: aim for around 140 lm per square metre in a bedroom. Our guide "Interior Lighting" will explain the calculation process and how many LED recessed spotlights you will need.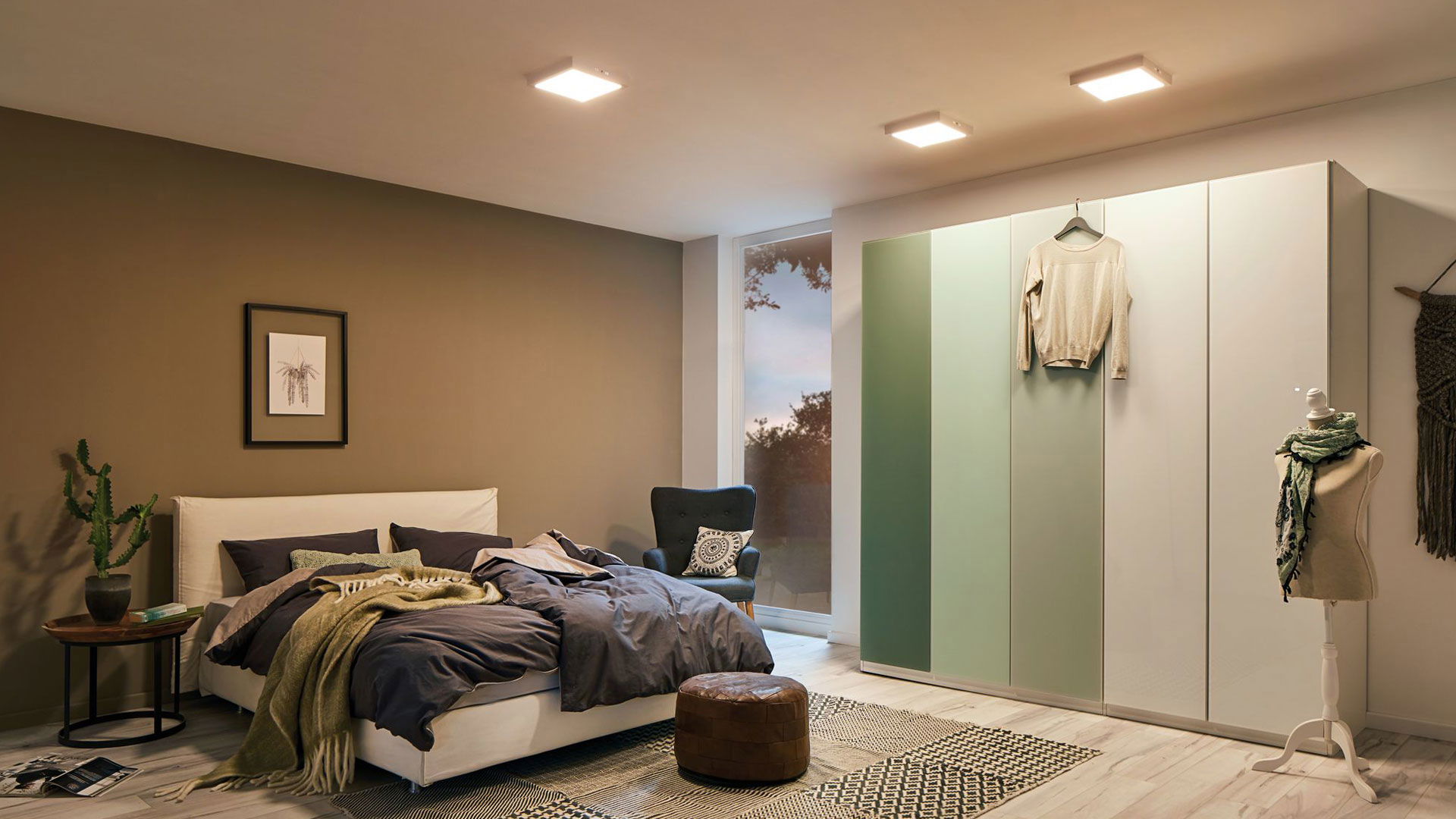 A pendant luminaire in the middle of the room could be a good alternative. Hanging lamps give a room an extra dose of cosiness and charm. Make sure you select a pendant luminaire with a translucent lampshade, or there may not be enough light for the entire room.

In older houses and apartments, the power outlet is often not in the middle of the ceiling so that ceiling-mounted luminaires can look odd and out of place. Rail systems like URail and NanoRail are a good solution for this problem, as they can be attached anywhere to get the light to where it is needed.

2. Creating light zones: reading and getting dressed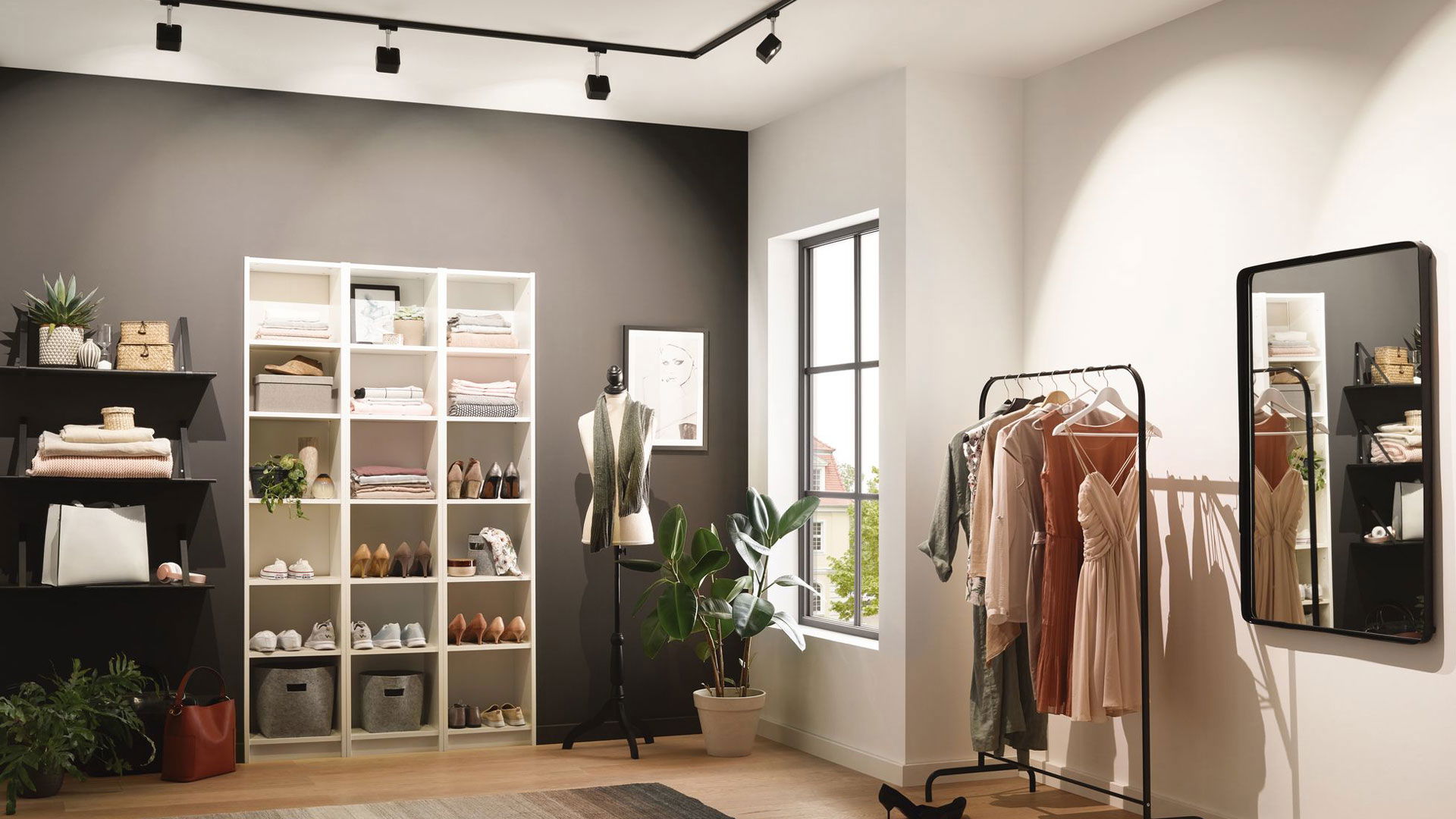 There are two areas in the bedroom that often need a little more light. Here, zone lighting comes into play. You'll want some extra brightness near the wardrobe and you need a reading light near the bed.
One idea would be a floor luminaire in the corner between your full-length mirror and the wardrobe you give your outfit a last once-over before you head out in the morning.

Wardrobes are often cavernous and poorly lit. A great choice here would be some spots on a rail system above the wardrobe or furniture luminaires inside the wardrobe.

A table luminaire on the bedside table will look attractive and be a good source of light for reading. Wall-mounted reading lamps are a practical alternative if there isn't much space for a bedside table. Practical: Many wall lamps come with a shelf for your phone, glasses and favourite book.
4. Which light colour is best for the bedroom?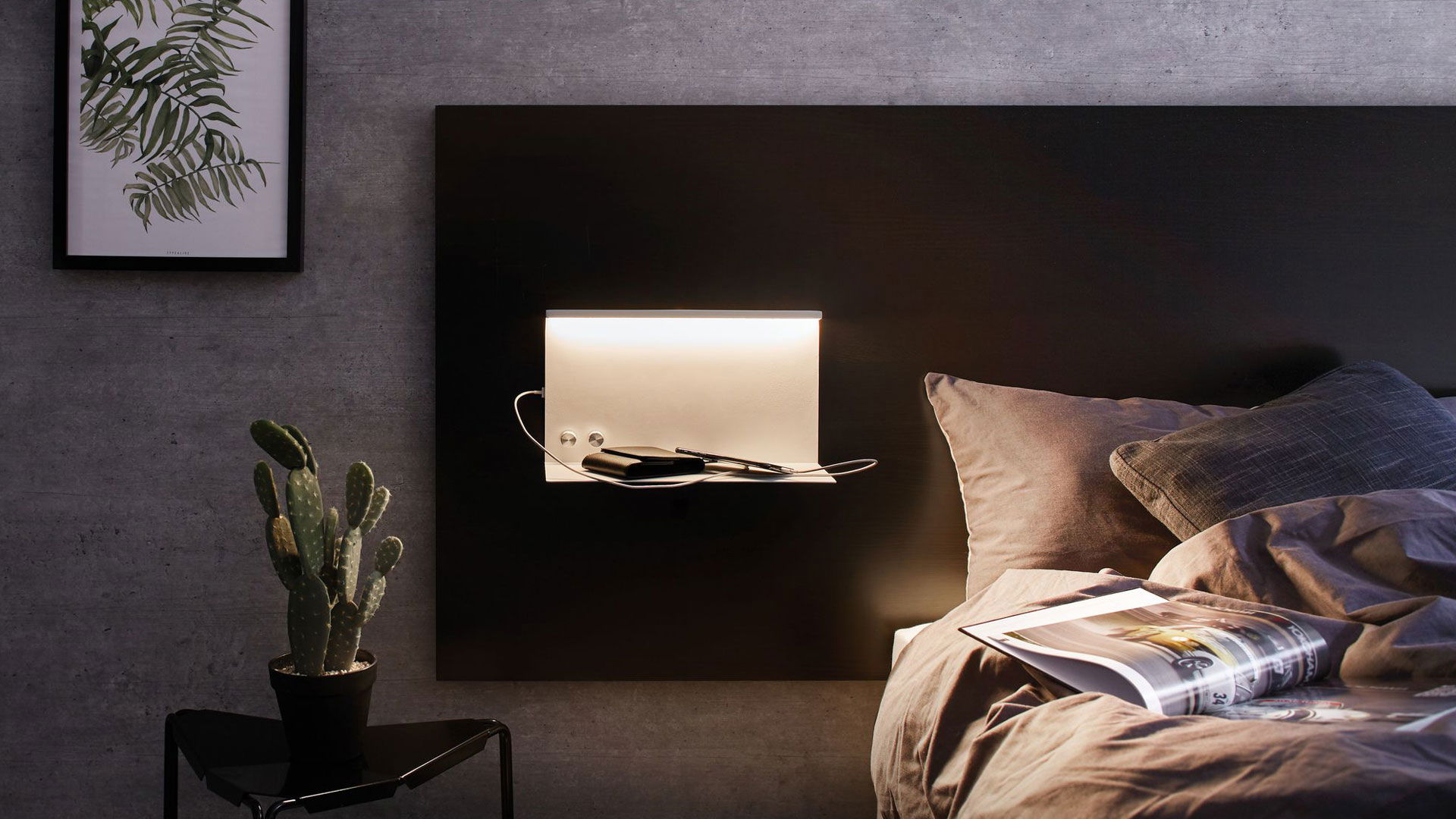 Just like the bathroom, your bedroom should have energising, as well as relaxing colour temperatures. Especially in the winter, when it's still dark in the mornings, daylight white light with a colour temperature of around 5,300 Kelvin will help you wake up and start your day with more energy. Daylight white is great in the morning, but warm white up to around 3,000 Kelvin is a much better choice for winding down in the evening. The easiest way to have both is to choose luminaires and lamps with a tunable white function that allow you to adjust the colour temperature to your needs.

Which lamps should I choose for my bedroom?
As mentioned above, lamps with a tunable white function are the best choice for the bedroom. An additional dimming function will help with romantic moments. Lamps with a 3-step-dim function are extra practical as they offer three brightness levels that are easily set via a standard wall-mounted dimmer switch.
In addition to their functionalities, the technology base of these lamps is an important factor. We highly recommend LED. Their more than 10,000 hours lifespan with very low energy consumption makes LEDs super economical and great for the environment as well.

You can easily retrofit your prized vintage lamp from the flea market with new LED lamps to make it more energy-efficient.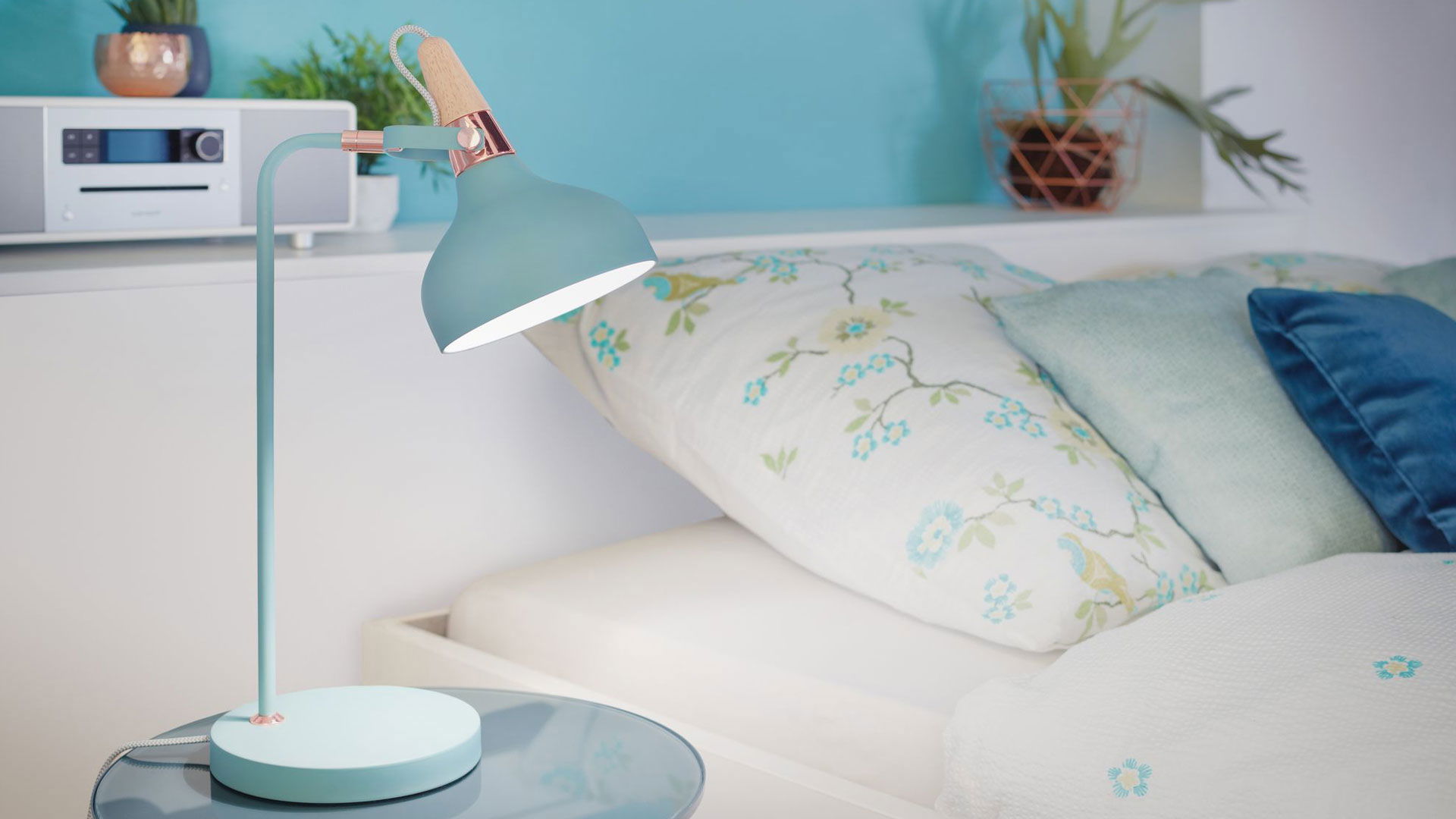 6. Smart lighting for your bedroom
Are you a fan of all things Smart Home? Do you control your blinds and heating via app or voice control? Then you might consider making your bedroom lighting smart as well. All our Smart Home products can easily be integrated into existing systems and controlled via remote, app or voice control. Our guide "Smart Lighting" offers more information about smart controls, setting options and compatibility with other systems.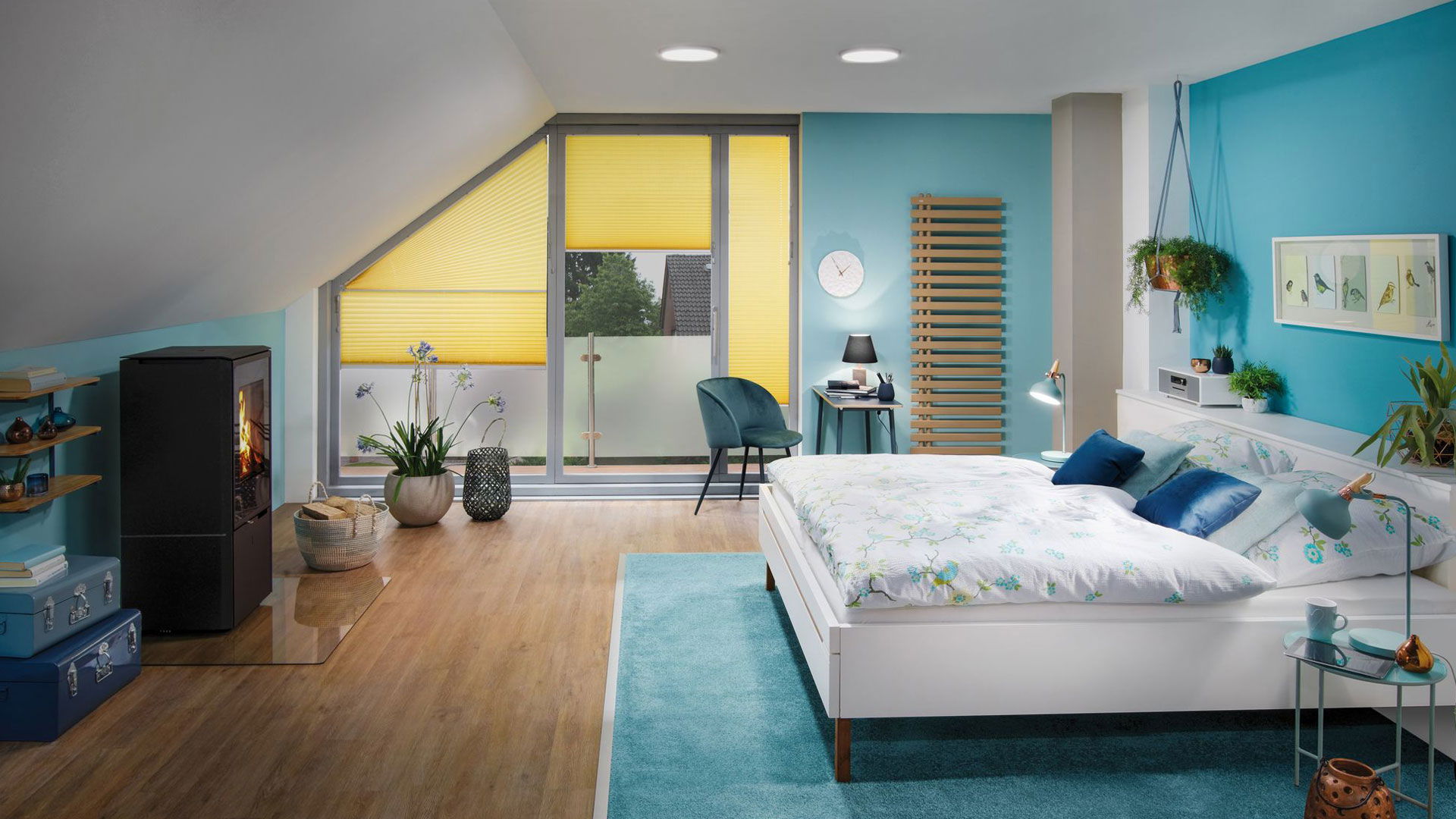 Bedroom Lighting Overview
Your bedroom needs good basic lighting and some additional light zones by the mirror and wardrobe, as well as next to the bed. Use indirect accent lighting to round off your bedroom lighting concept.

Choose lamps that can offer the entire light range from warm white (around 3,000 Kelvin) to daylight white (around 5,300 Kelvin). They will have a positive effect on your body when you wake up in the morning and go to sleep at night.
You can easily integrate Paulmann smart luminaires into an existing Smart Home system for smart light in the bedroom. Alternatively, you can plan smart lighting in the bedroom from scratch – our "Smart Light" guide has all the information you need.