DIY Ideas with Neon Lettering
Make your own LED wall ornaments
How about creating your own lettering with colourful light effects for your wall? Create your very own colourful eye-catcher with LED strips. You can design any shape you like: a star, a heart or individual letters. Watch the video to find out, how easy it will be!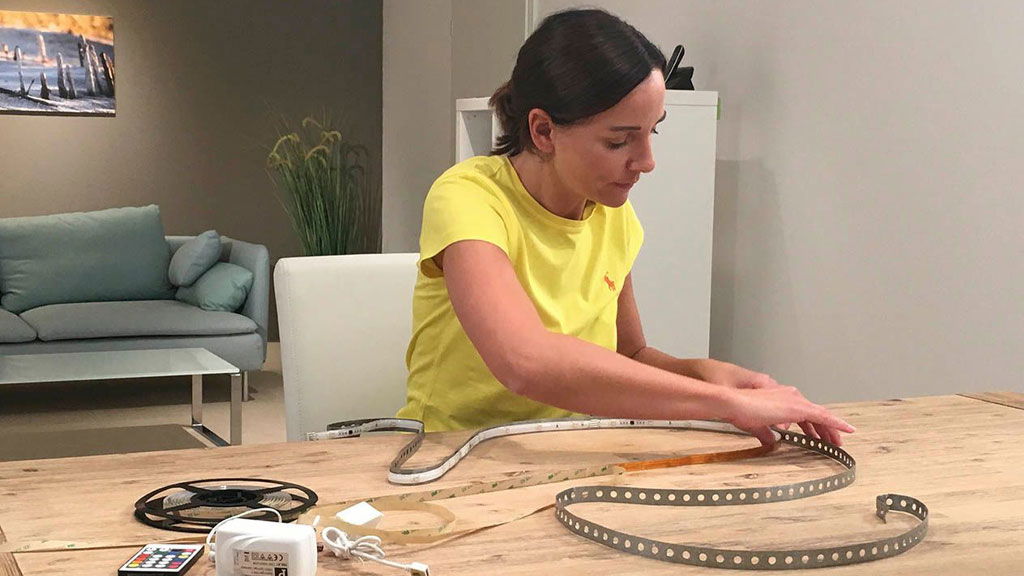 DIY Instructions
Bend the punched metal band into the desired shape (it can't be longer than 5 metres because our strip is only 5 metres long!).

Apply the adhesive side of the strip to the shape.
Think of the direction of the light from the strip. Make sure to stick most of the tape onto the outside of the band for best light effects.
Keep the position of the wall socket in mind while you stick on the strip to make sure you will be able to reach it.

You can always shorten the strip or the metal band if necessary.
Attach the strip to the wall using the hook nails.
Connect the strip to the transformer.
Plug it into the wall socket.
Use the remote control to set up light effects.