Tips for Plug & Shine
Installing outdoor lighting made easy:
An installation of the 24 V LED DC system is easy and safe. No need to dig trenches like for a 230 V installation.
The motto is: easy – safe – do it yourself. All it takes is 3 steps: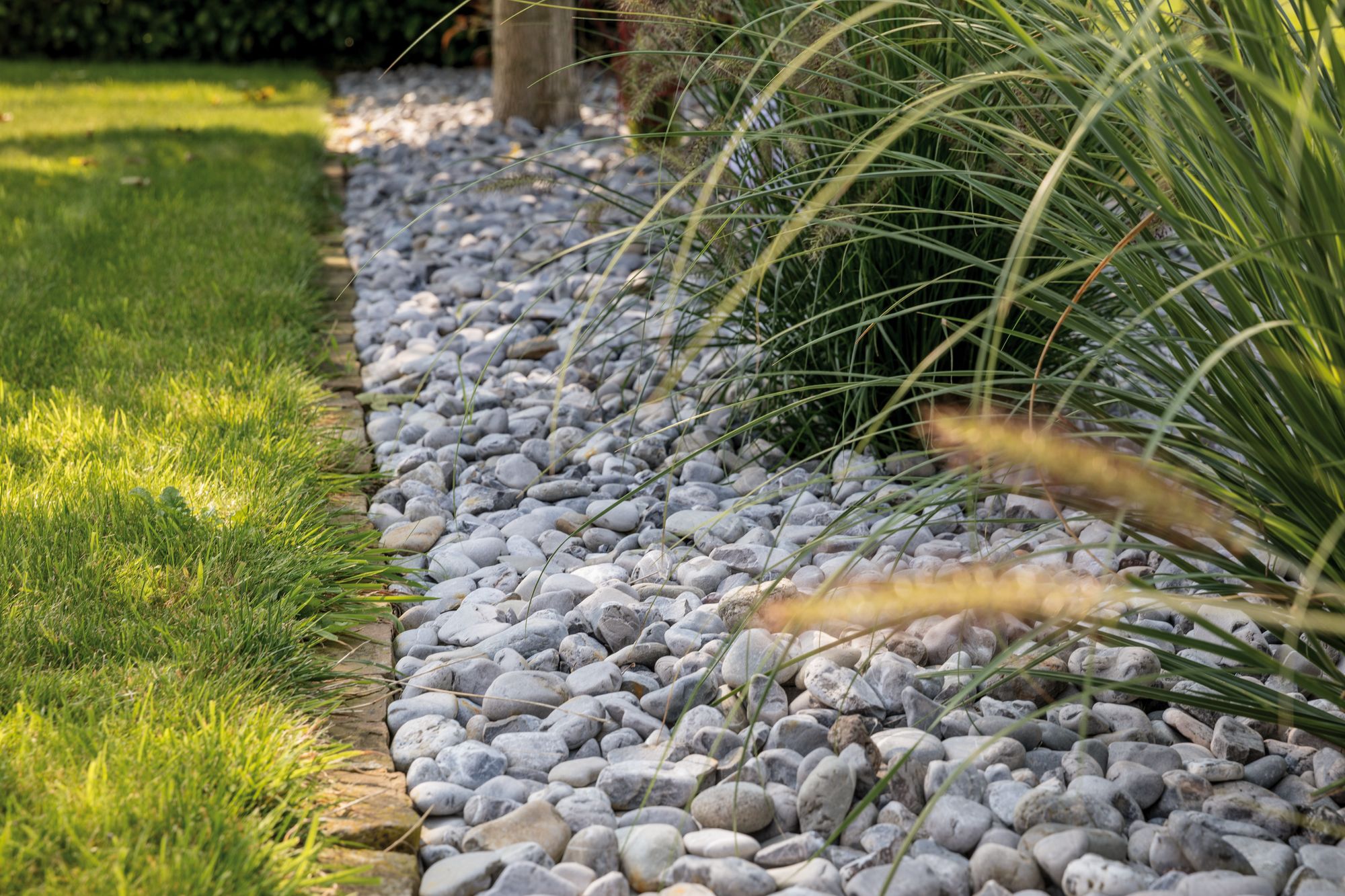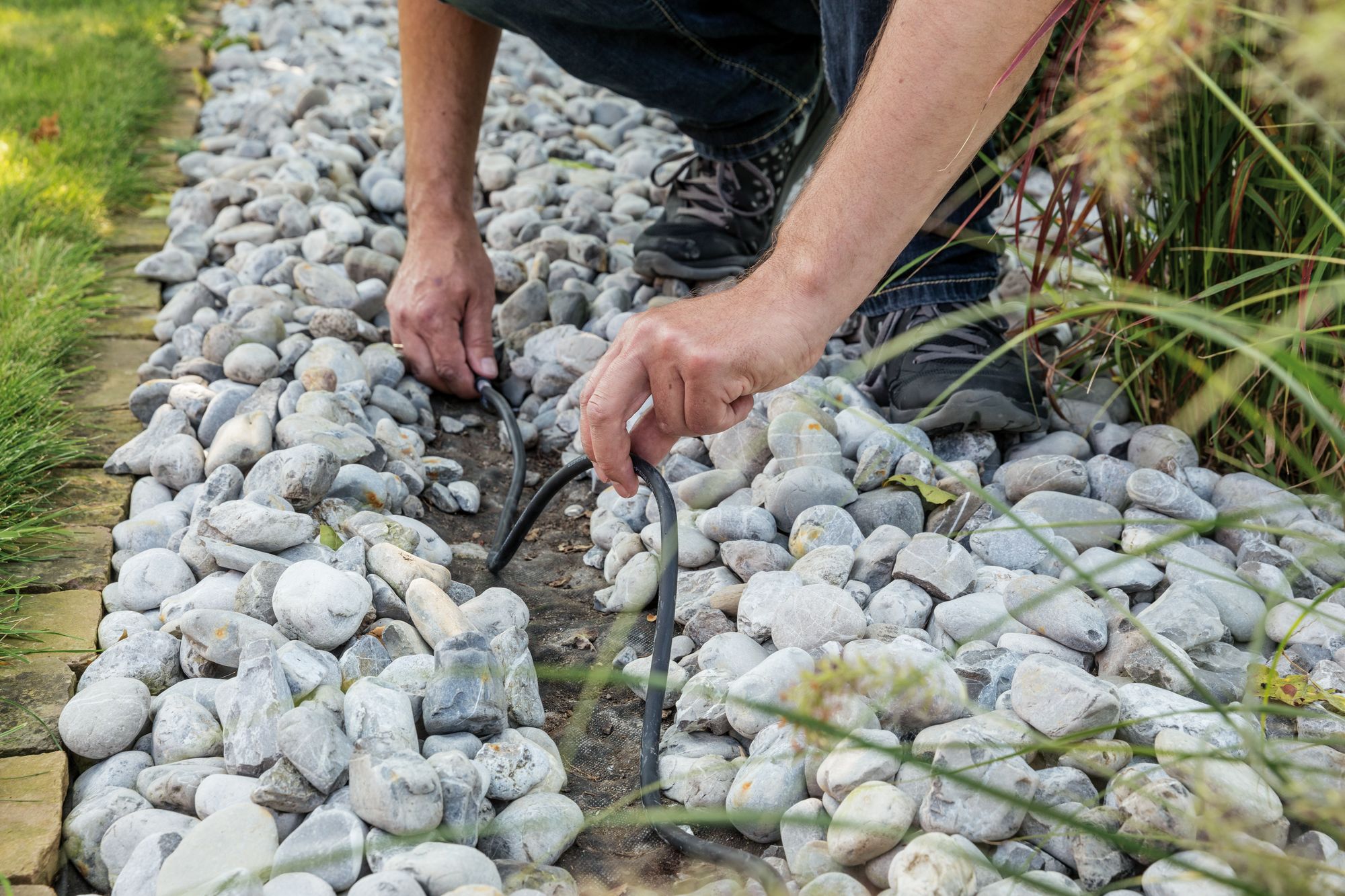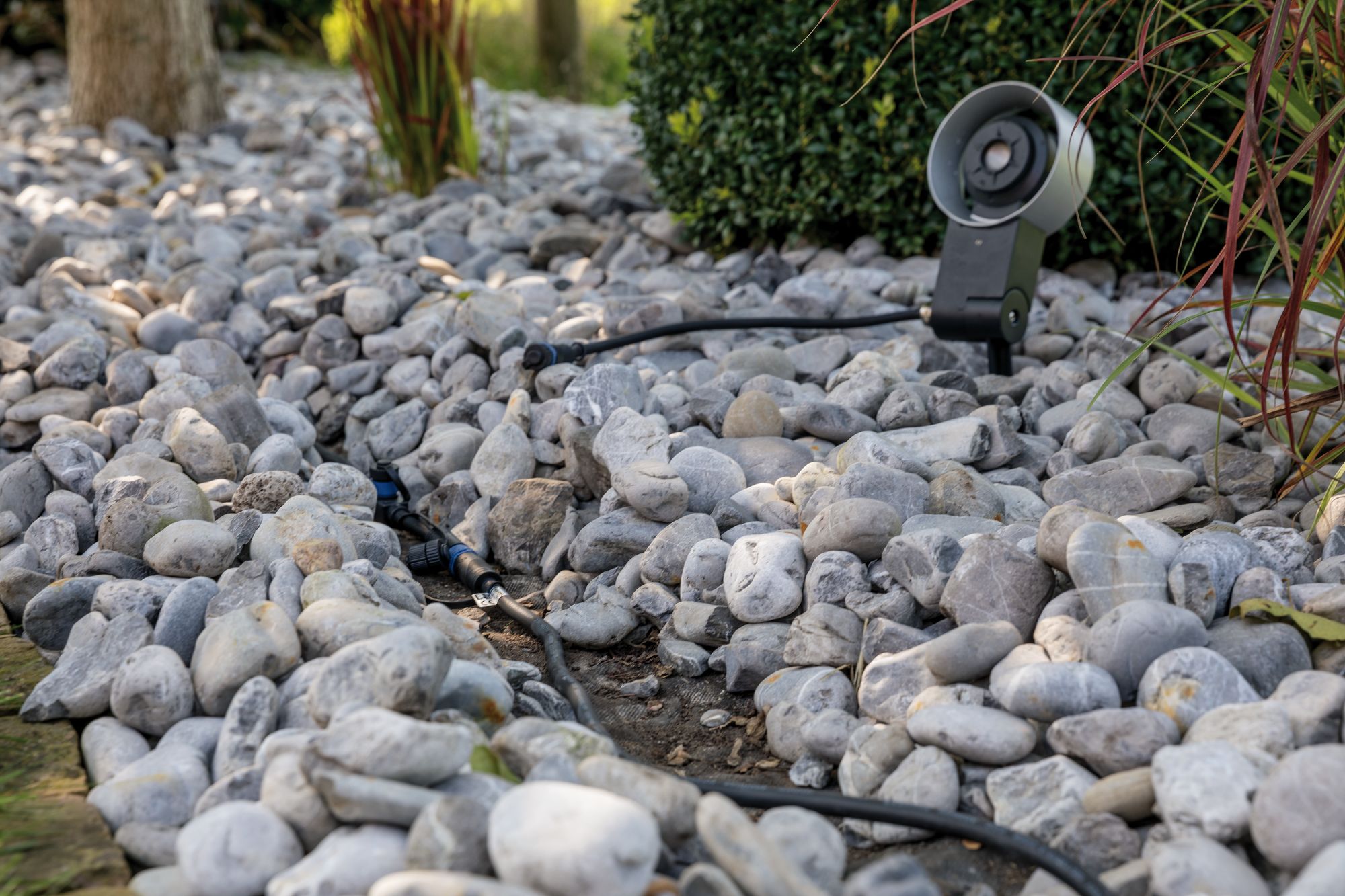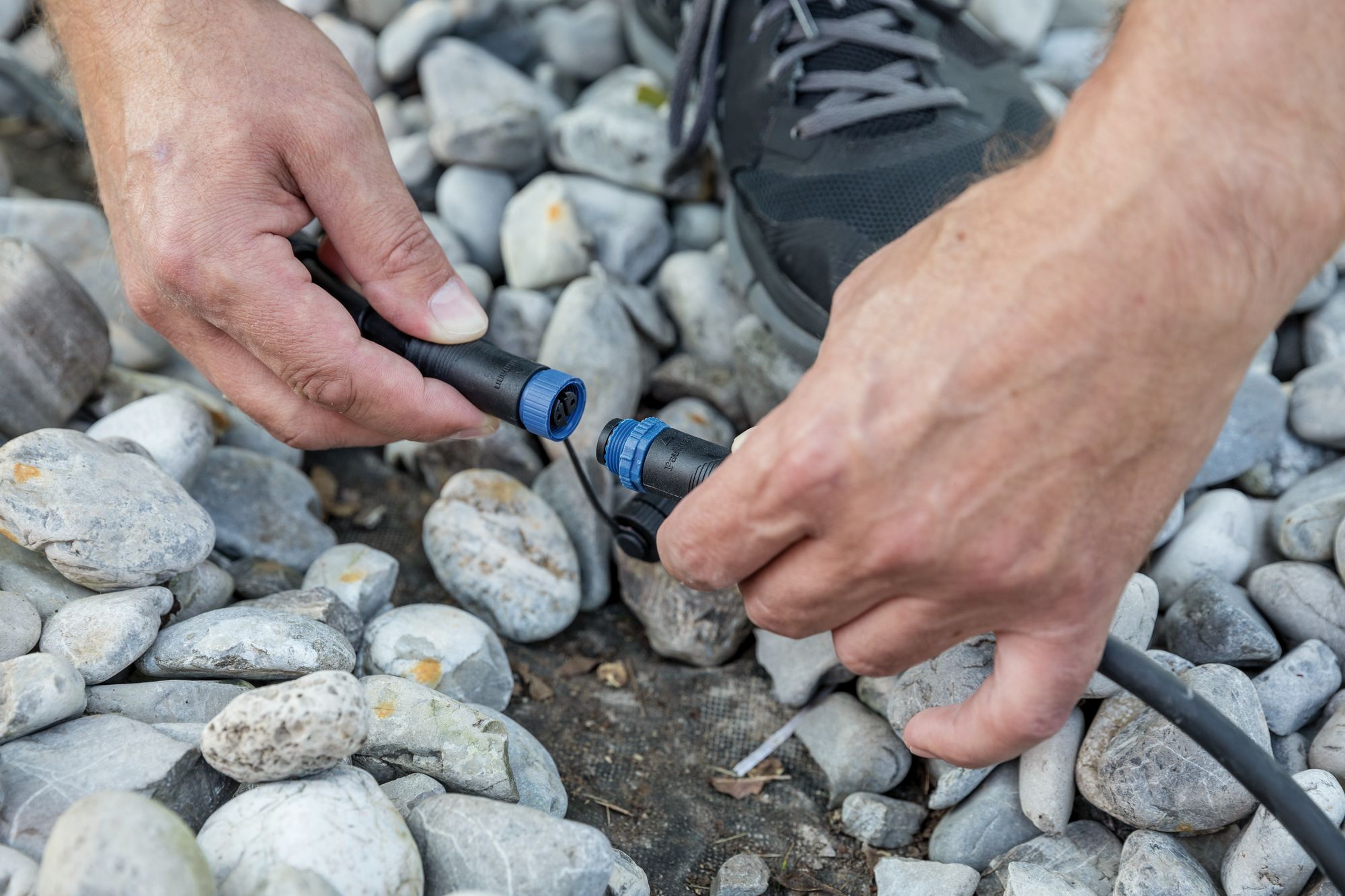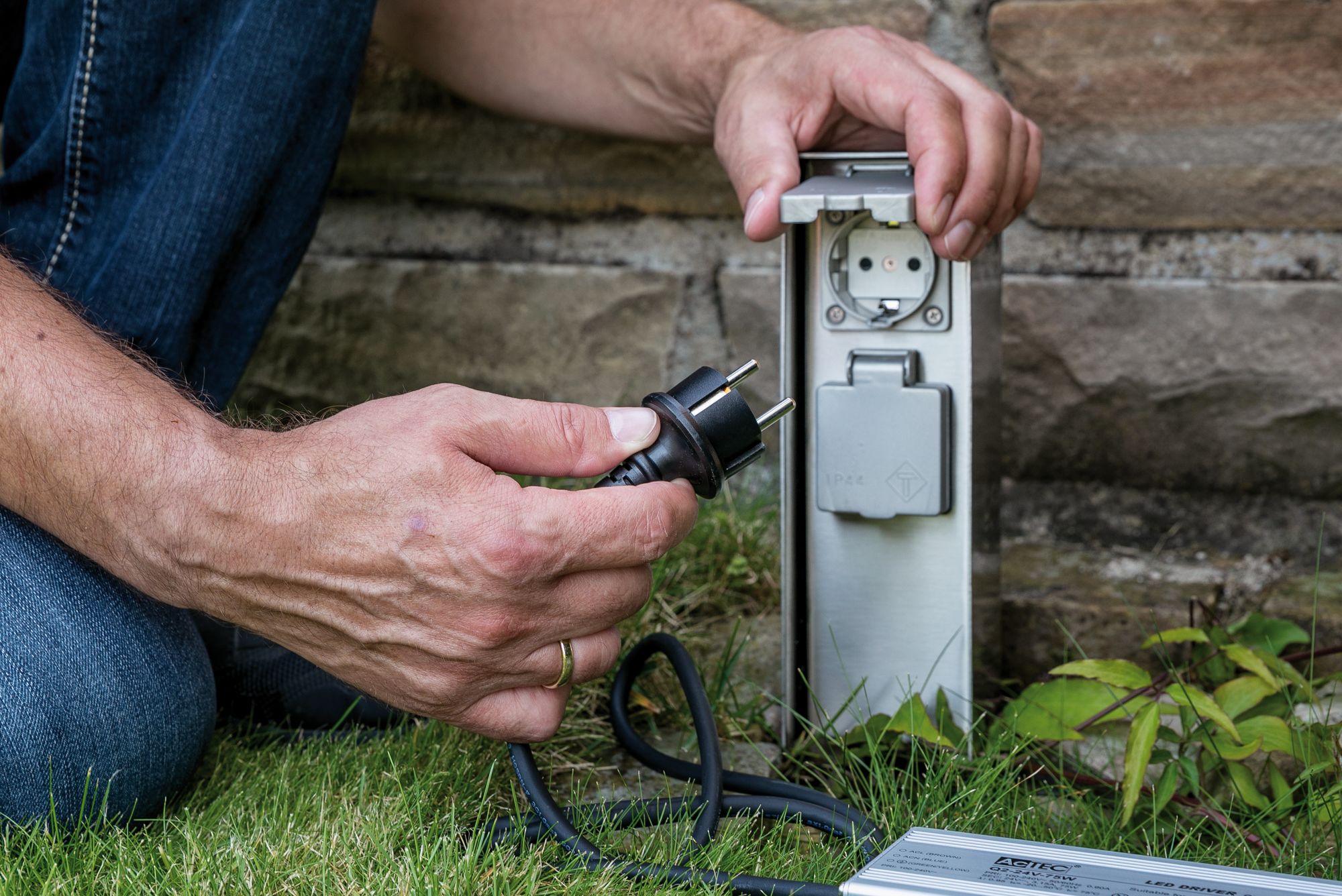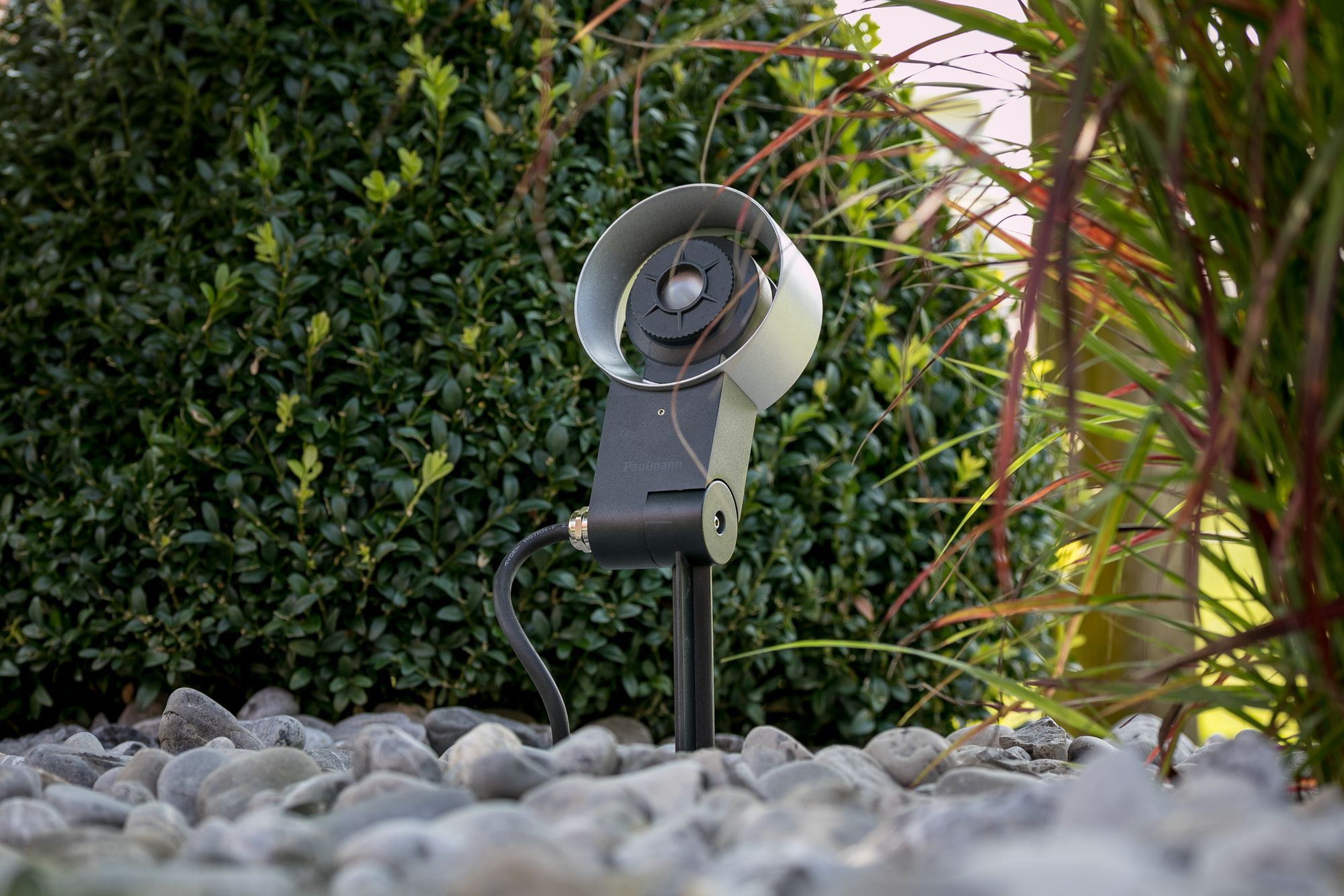 Our tip: Have a look at your lighting installation after dark before you attach it permanently. Maybe it would look even better with one or two luminaires in a different location? You can finish everything off the next day.
You have three options for controller placement:
1. Install a controller upstream of an individual luminaire to control it separately.
2. Place a controller directly downstream of your transformer to control all luminaires.
3. Place the controller upstream of a luminaire group to create various lighting scenarios.
The controller can handle up to 75 W.