A delicate look that will match any interior style
On or off – there will not be any visible light points at all, as the strip is moulded into a flexible profile. The overall design of the strip is minimalist for good reason. At just 1 cm x 1 cm, the dimensions are small enough not to overpower any interior style. All accessories for MaxLED Flow are similarly "barely there" and the clips are actually transparent. The strip is too long? Not a problem, as you can simply cut it to the right length with a pair of scissors.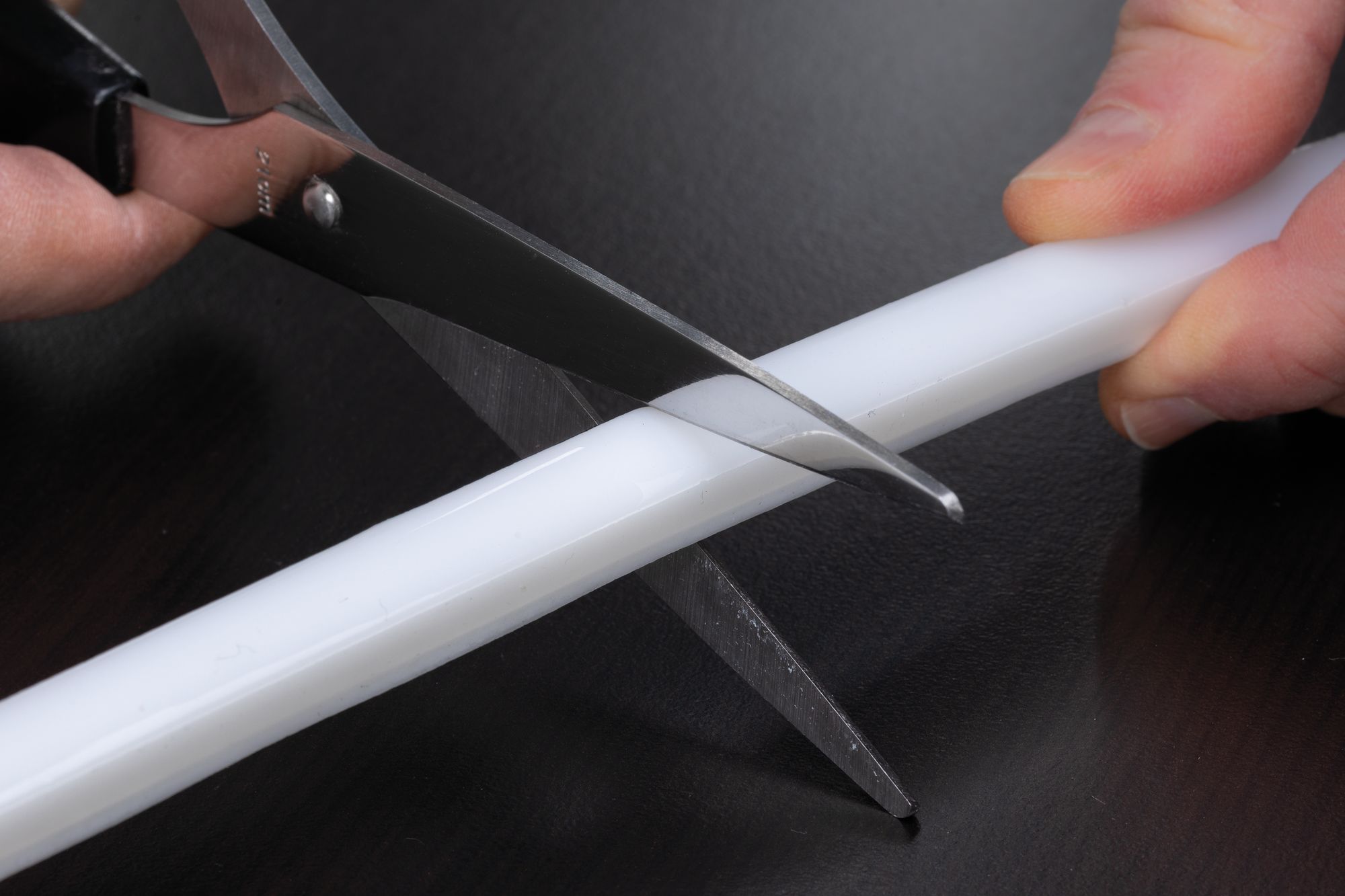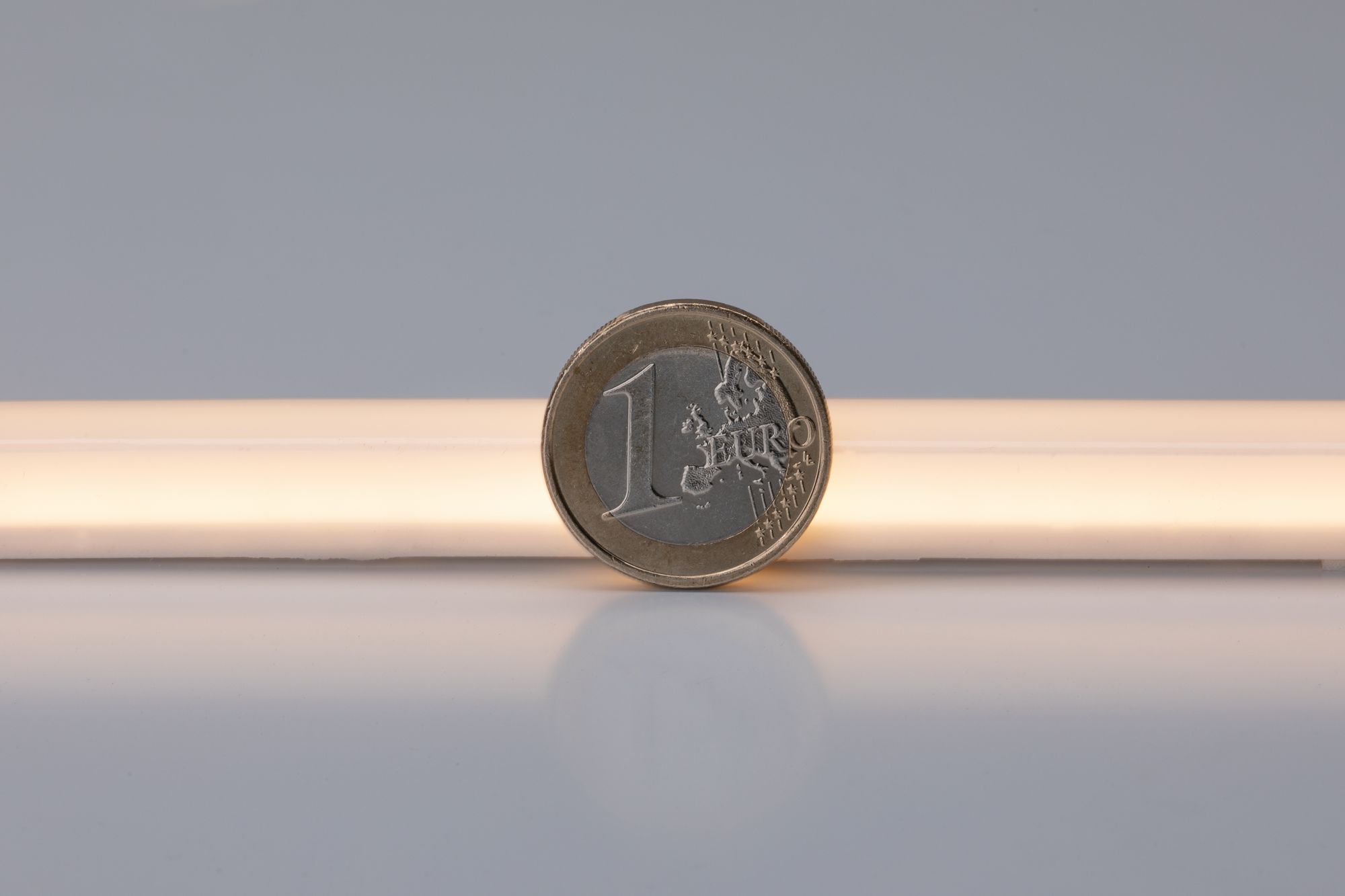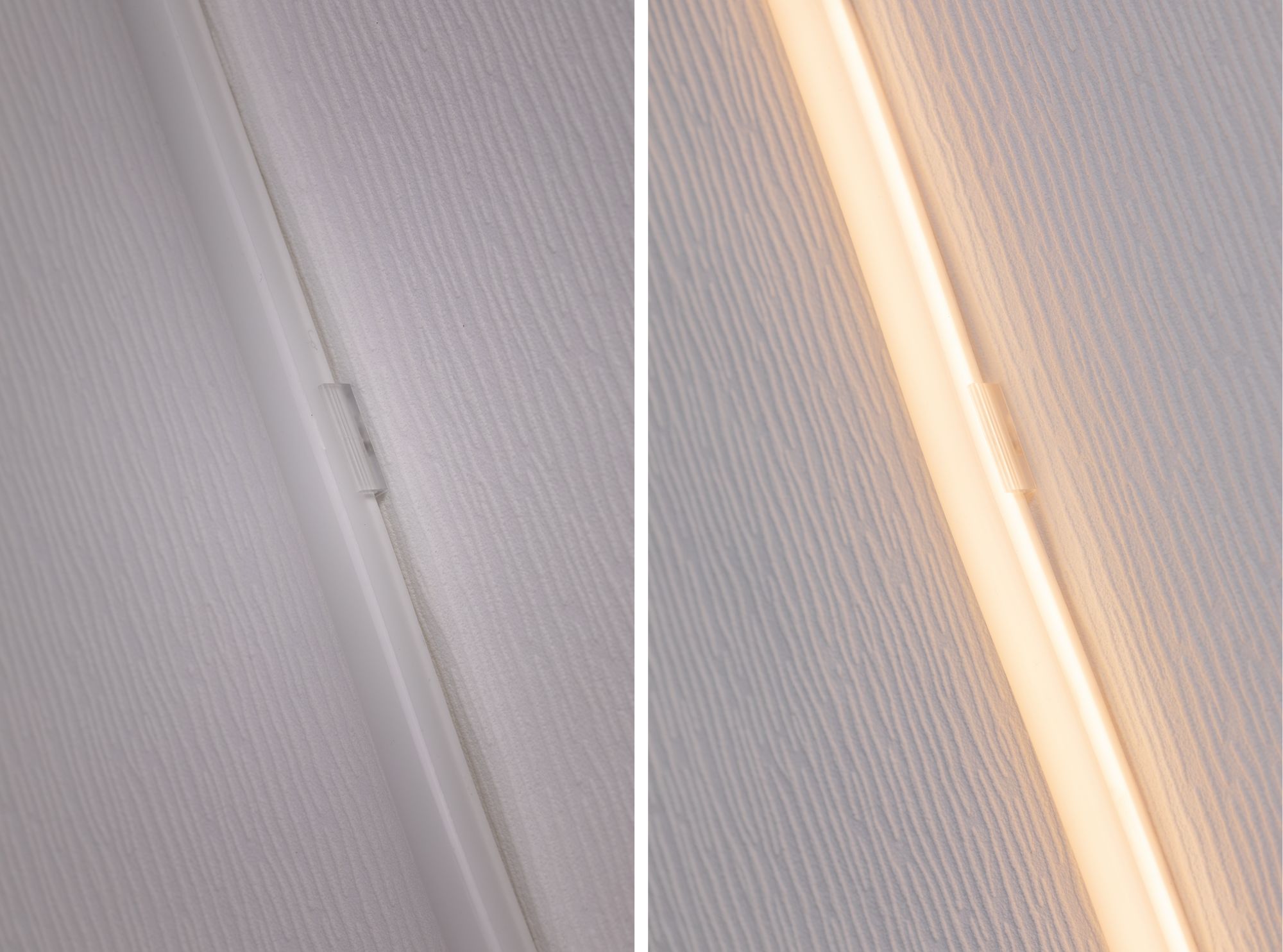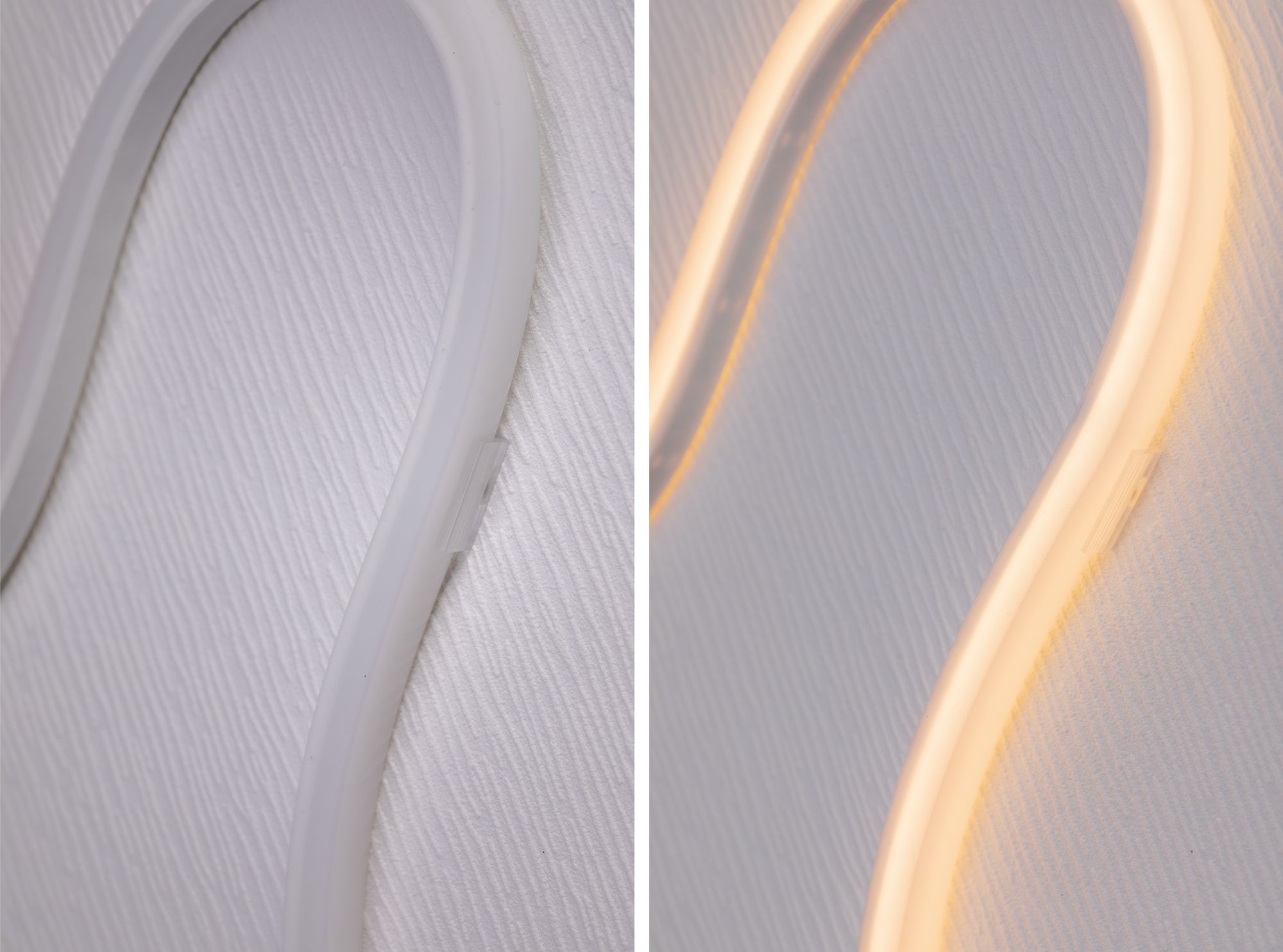 Differences between MaxLED Flow warm white and MaxLED Flow RGB
Please note that MaxLED Flow warm white and MaxLED Flow RGB differ in some points. Here we put together those differences for you.

Differences regarding shortening the strips
The warm white and the colour strip can both be shortened. The difference here is only the length: MaxLED Flow warm white can be cut every 3.3 cm, while the sections of the MaxLED Flow RGB are 5 cm long.
You are into Smart Lighting? The warm white version is what you want. You can control it via app, remote control or with voice commands using Alexa and other digital assistants. MaxLED Flow warm white can also be combined with additional components for single-colour light strips. That means you could add a touch switch or control the light with a motion sensor. The Zigbee and Bluetooth technologies are also options for the control of your MaxLED Flow warm white.