Create your own light ornaments with FlexLED 3D strips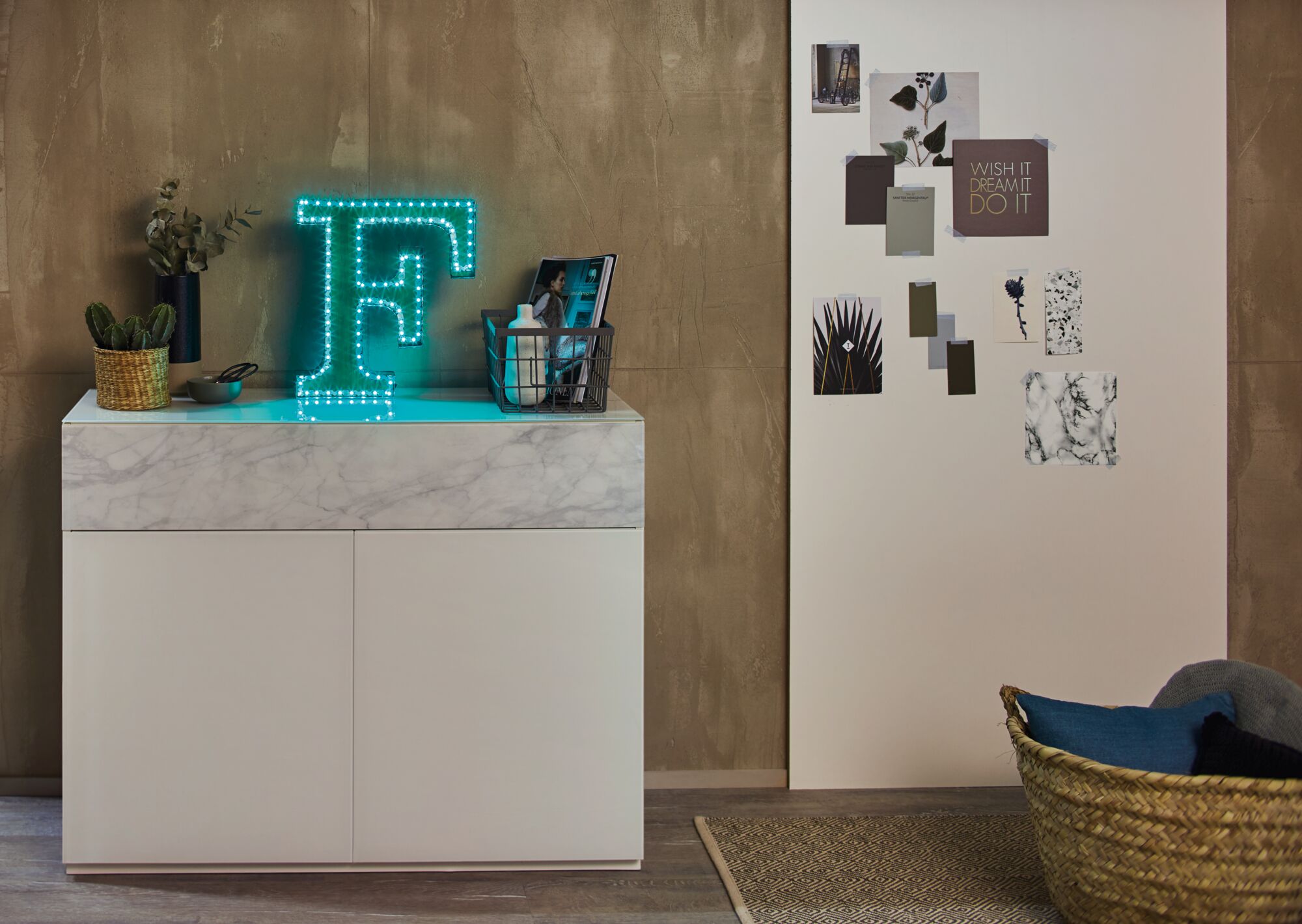 Illuminated ornaments for your home are a great idea if you like being creative! Extravagant, cute or straight-forward – illuminated ornaments are a wonderful eye-catcher for every home. Making your own illuminated ornaments is fun, gives your creativity free rein and introduces a little bit of yourself to your home.
We have plenty of DIY ideas for you to try and show you how to build your very own designer light object.

Decorative DIY light objects – Easy to follow instructions
There are so many possibilities to create your own DIY light ornament:
Design a light object with illuminated shapes, figures or characters – for example illuminated letters

Wall lights instead of pictures – or how about an illuminated frame?
Decorative drawings in light or lettering
Illuminated furniture contours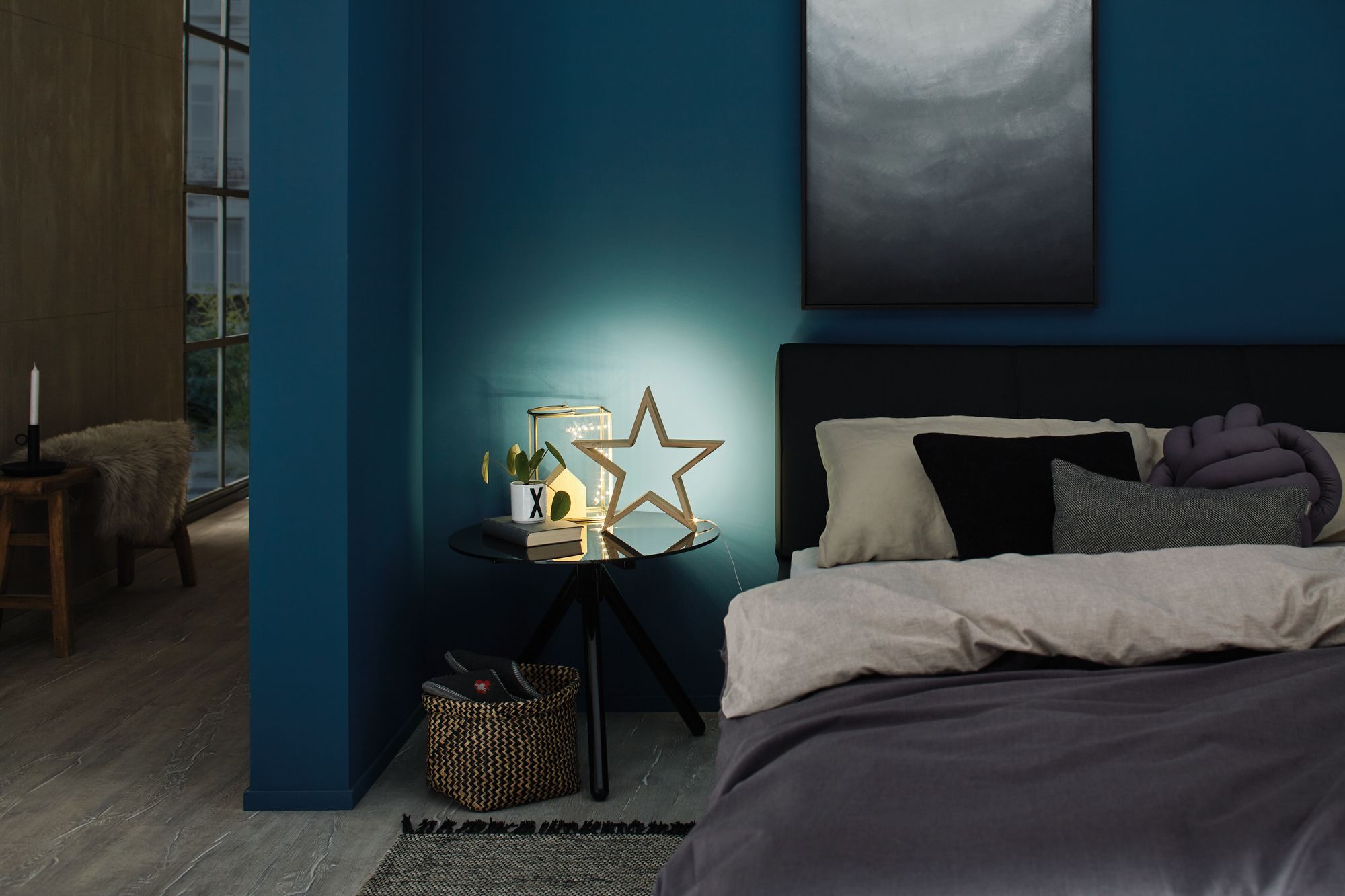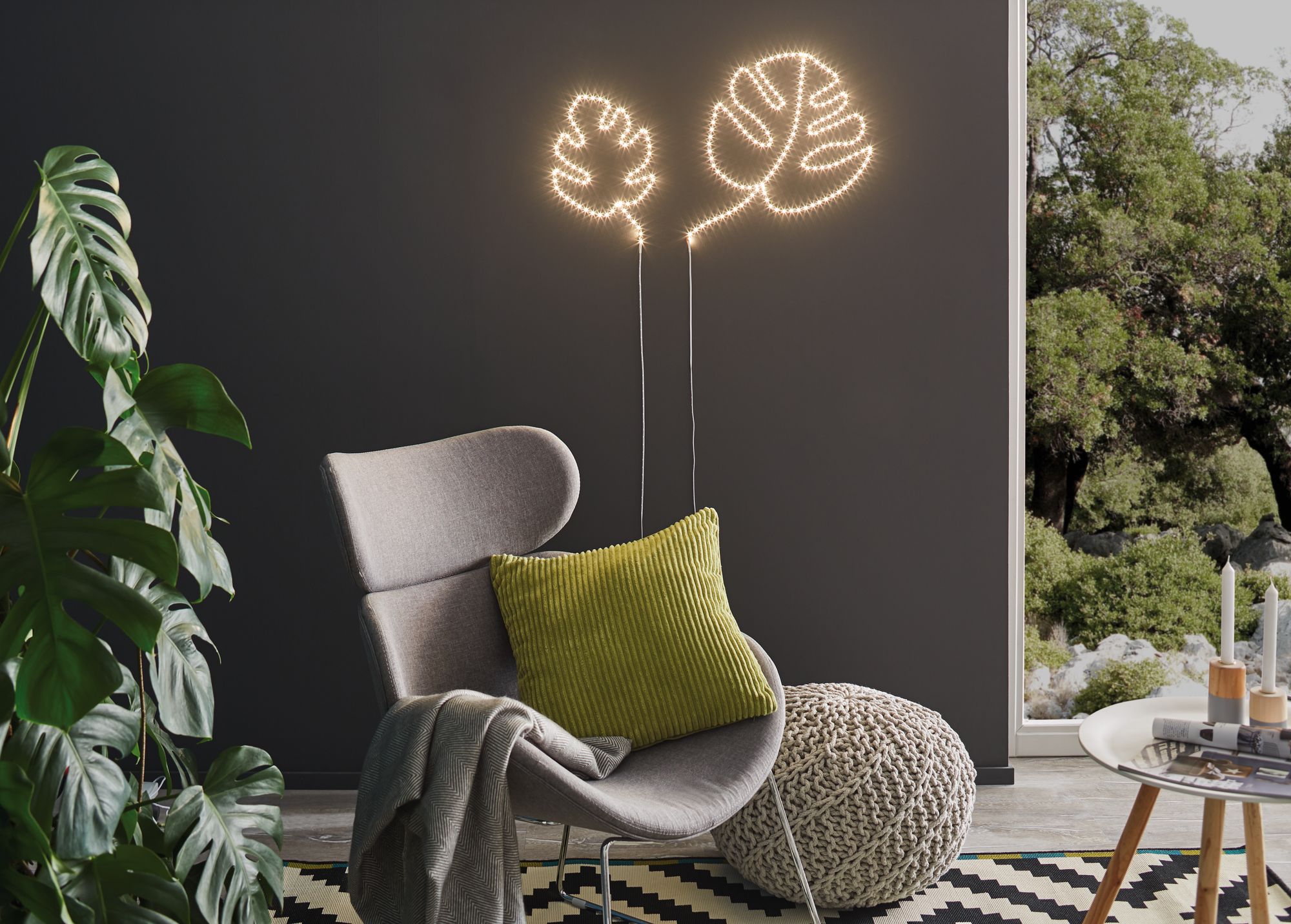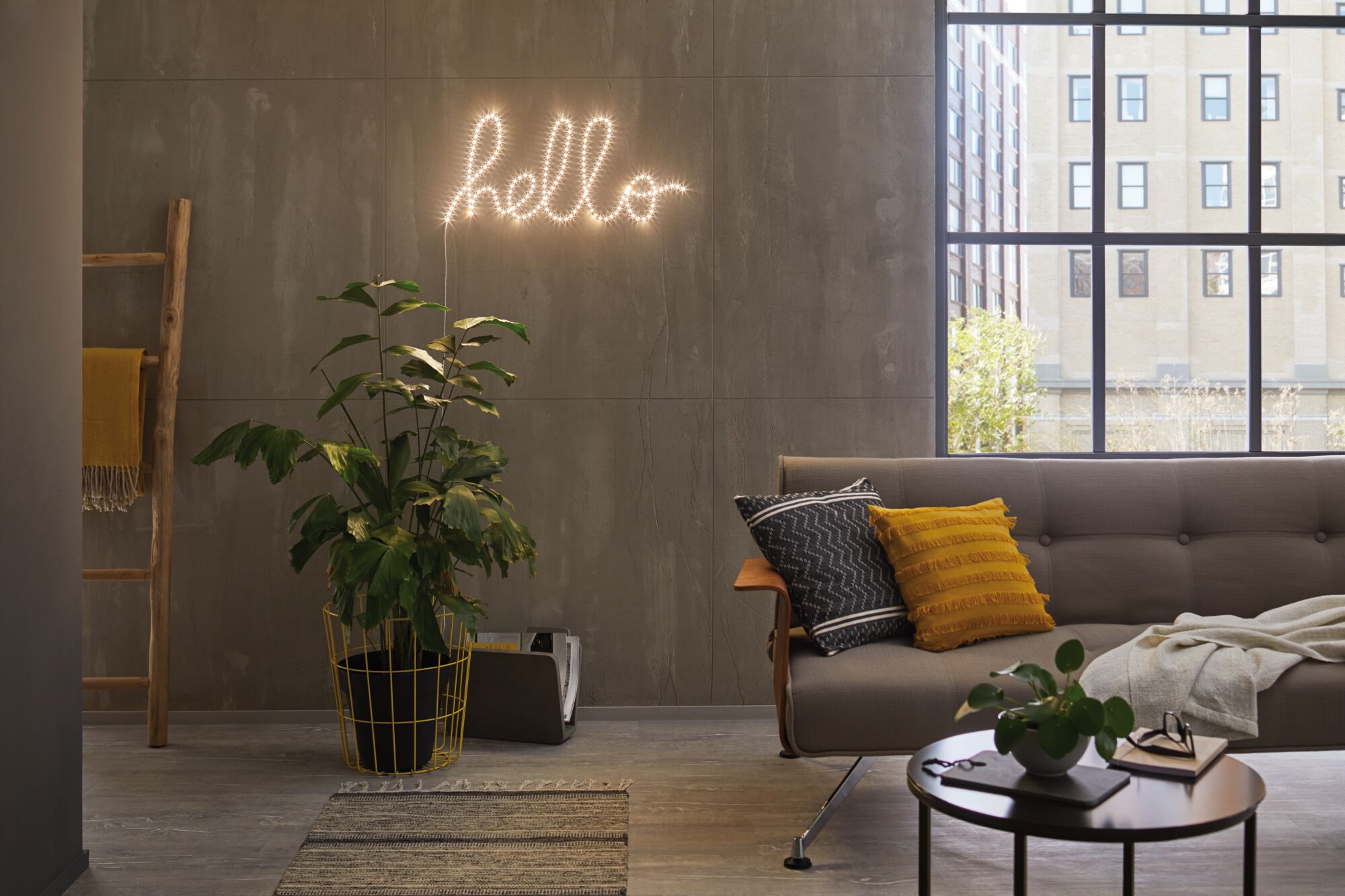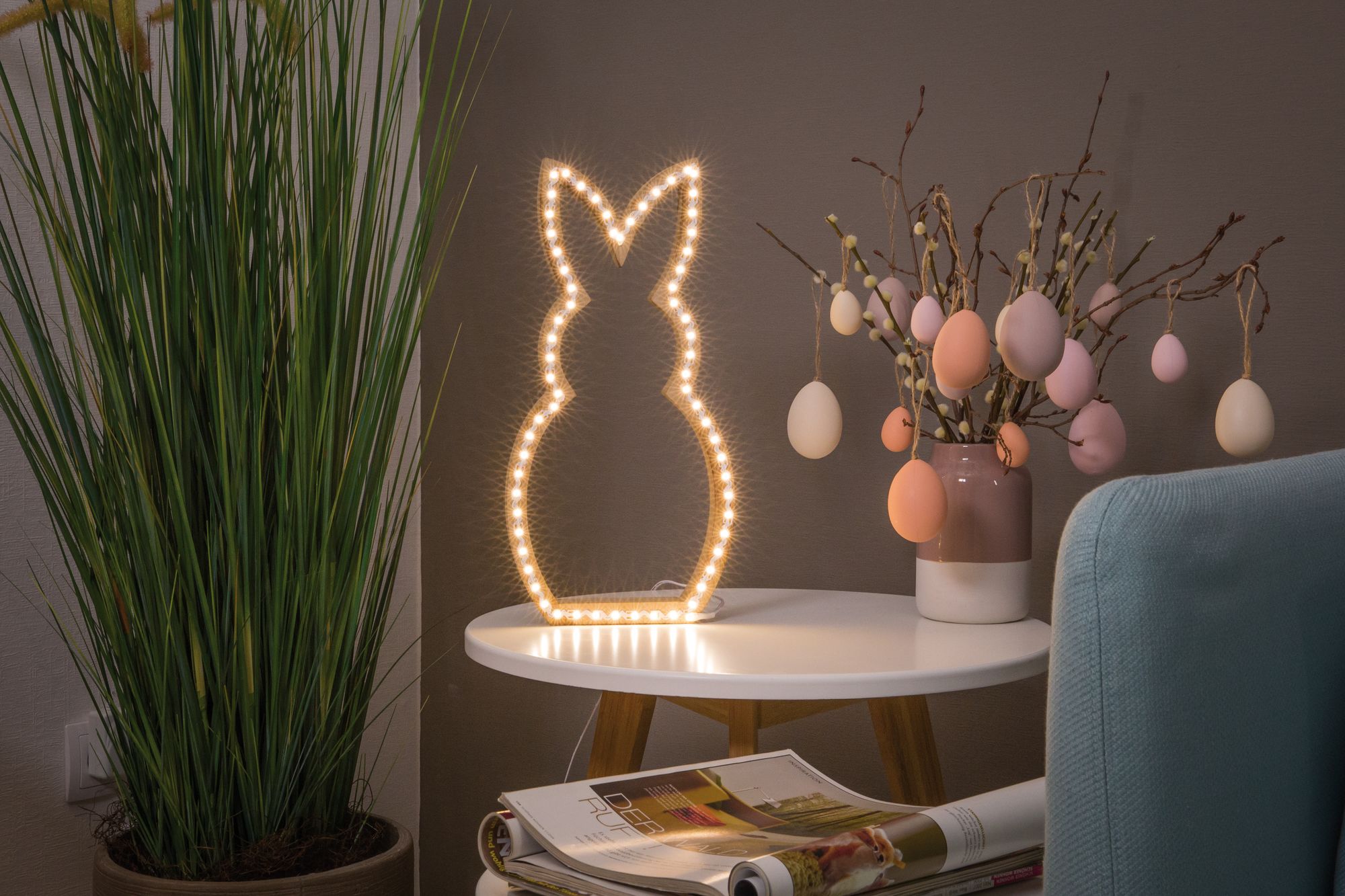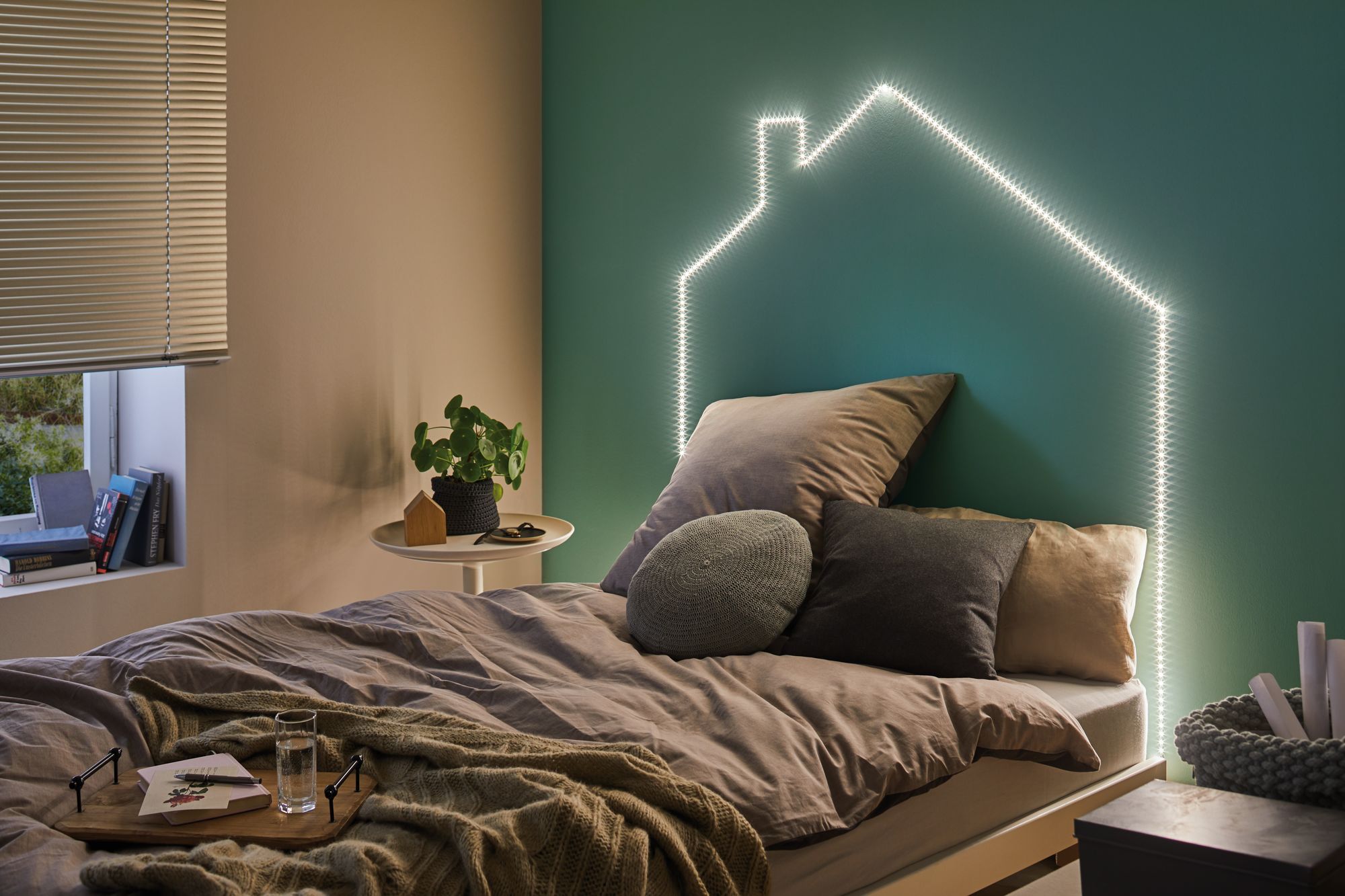 Make your own light ornaments with LEDs
Nothing says more "this is my home" than a decorative light ornament you have made yourself. A friendly "Hello" on the wall is a great idea – and not only for the entrance area. If you love decorating, then you may already have some nice things at home you could use for creating illuminated ornaments.

Our tip: Go from room to room to have a look for things that might benefit from some creative DIY. Maybe there is a corner shelf that could use a bit of a highlight or is there a bit of available wall space that could spruce up the whole room by adding a light feature? You won't even need a power outlet – just a wall socket will do the trick.
One way to create your very own light object is to use our flexible LED strips, for example FlexLED 3D. One of these will get your project done in no time at all.

The white light version of the strip can be bent up to a 60-degree angle. The wired dim switch that comes with the strip offers a step-by-step dimming function. The RGB version of the strip comes with a remote control for selecting the colours you want. These will bend up to a 90-degree angle for routing.
The white, as well as the RGB FlexLED 3D strip is delivered complete with a power supply (transformer) with cable and mains plug.
The LED strips can be shortened at the relevant markings. They make any DIY idea possible!
Here's what you'll need for your illuminated ornament:
1x FlexLED 3D LED Strip
1x Letter cut out of wood or formed out of paper mache

1x Scissors
Make your own illuminated ornament in just six easy steps:
Your DIY light ornament
You can choose to create a light ornament that emits direct (forward) or indirect (backwards) lighting, which results in completely different light scenarios.

Choose the RGB version if you like things colourful – it comes with a remote control to choose your colour scheme.

Have fun getting creative with light!