Wall-mounted reading luminaires – Before you buy:
In the winter, we all look forward to coming home in the evening. Snuggled up in a cuddly blanket with your favourite book, your living room or bedroom become your favourite places to wind down. That's when you really need the perfect lighting! Wall-mounted reading luminaires are a great alternative if there just isn't enough space for a table or floor luminaire.

Where will wall-mounted reading luminaires look good?
Bedroom
Without a doubt, the best place for wall-mounted reading luminaires is the bedroom. This type of luminaire is a great choice for small rooms or in older buildings, where heating pipes are often routed outside the wall, making the placement of a bedside table for a table luminaire very awkward. Super practical: Many Paulmann wall-mounted reading luminaires come with a USB port and a small shelf area. You'll have a space for your book, glasses and whatever else you need by the bed, plus you can charge your mobile overnight, without needing an additional wall socket.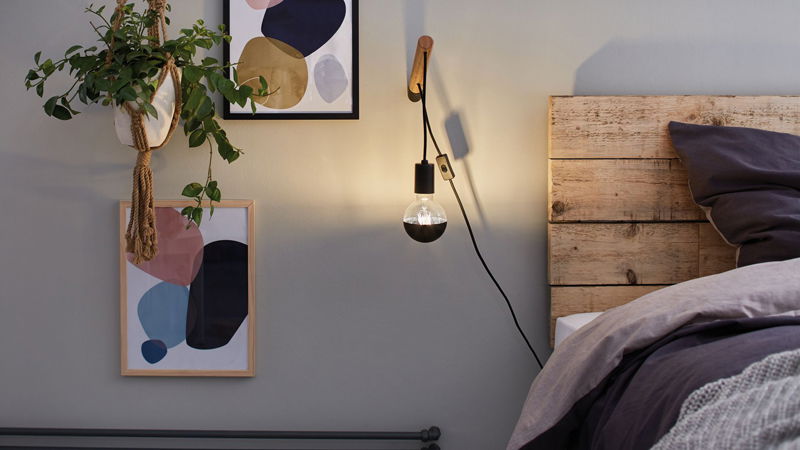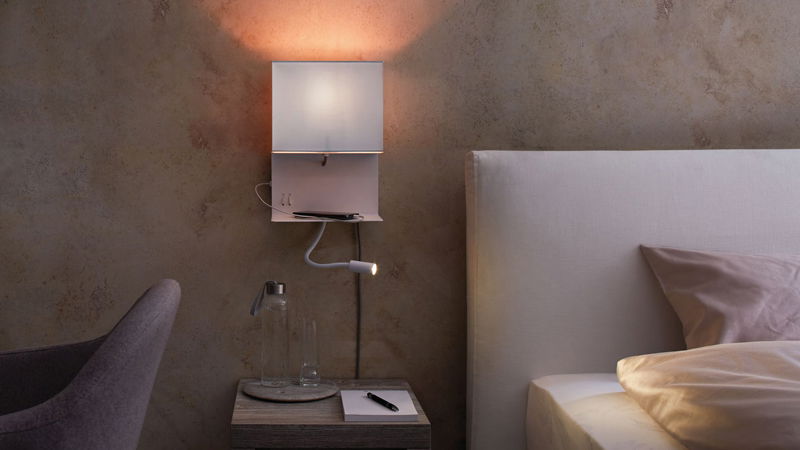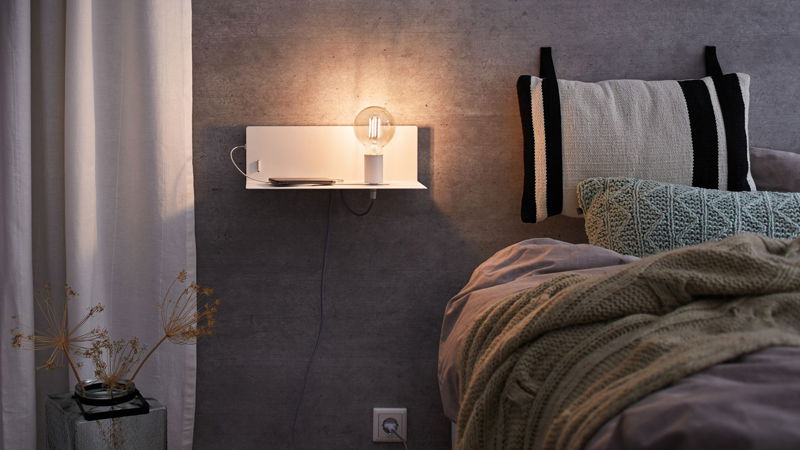 Kitchen

Wall-mounted reading luminaires are also a great idea in the kitchen, as they have two practical uses: firstly, they are an additional work light, which helps to prevent accidents while you cut vegetables or meat. Secondly, the small shelf area is a great place for the cookbook to follow your recipes.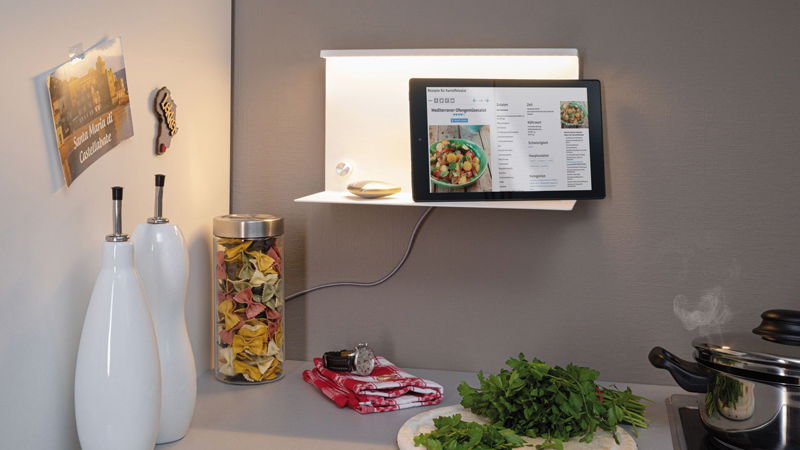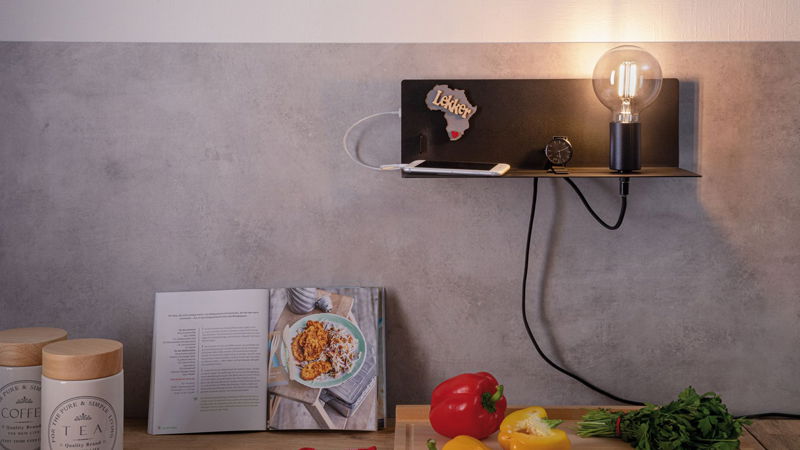 Living room
The bedroom is not the only good place for a reading luminaire on the wall. Wall-mounted reading lamps next to the sofa are a practical alternative for floor luminaires in the living room as well. Alternatively, you could install the luminaire across from your seating area. You create an attractive light accent in the room and the practical shelf area offers space for some small decorative items.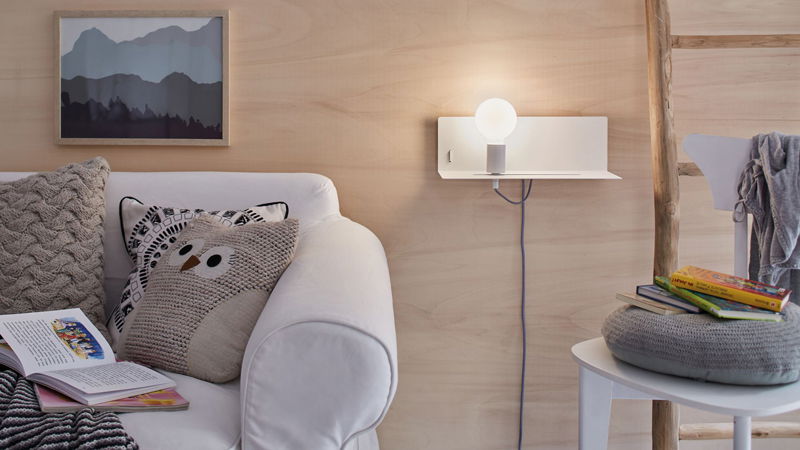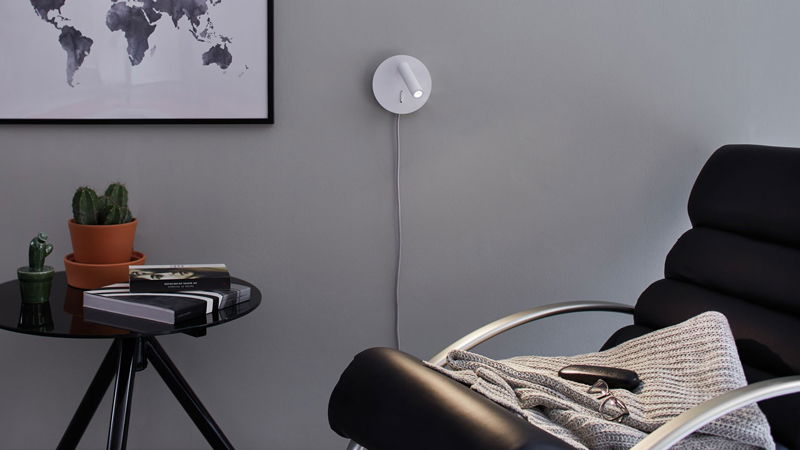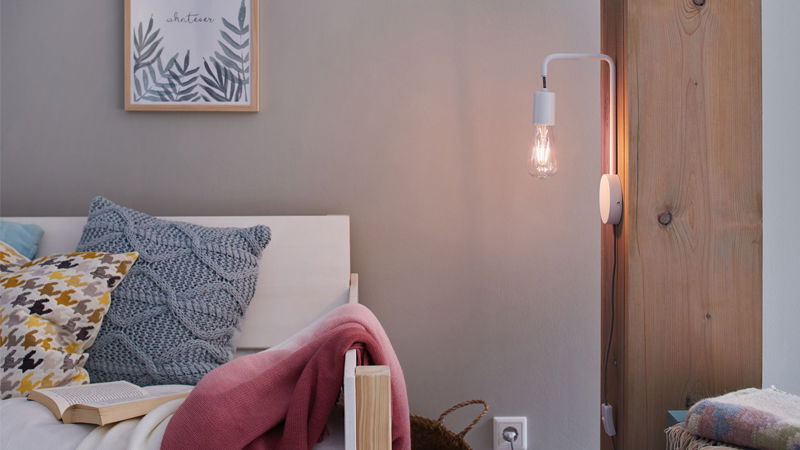 Hallway
We've all been there: The things you need most when you are in a hurry to leave, are somehow nowhere to be found. The practical Paulmann wall-mounted reading luminaires give you a well-lit, tidy space. Install the luminaire on the wall right next to the front door and use the shelf space as your home for keys and wallet.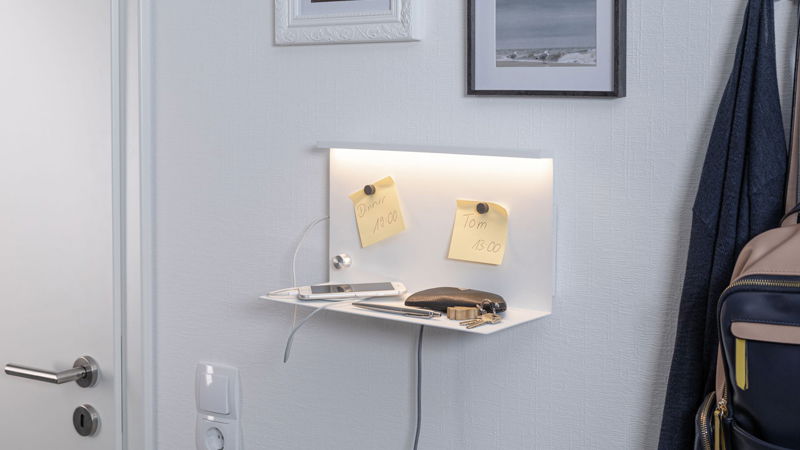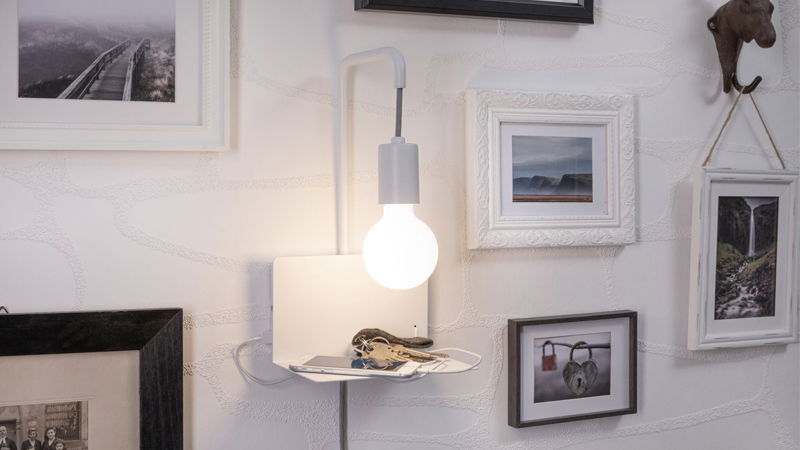 How do I install my reading luminaire on the wall?
Most Paulmann wall-mounted reading luminaires have two installation options. All Paulmann wall-mounted reading luminaires are supplied with a cable to plug straight into a wall socket. Some of our reading luminaires for the wall can alternatively be wired directly into a power outlet on the wall. The connection cable won't be needed. Have a look at the product information supplied with each luminaire to find out which type you have chosen.

Use a wire detector on the wall
where you want to install the new reading luminaire to prevent drilling into any power lines. Such a mistake could be costly and dangerous! Even if you are sure that there are no cables where you want to drill holes into the wall, you should still
switch off the main fuse
before you get started.

Which type of wall luminaire will look good in my home?
When we were designing our wall luminaires, uncomplicated shapes and a minimalist colour choice were among our key concerns. Simple white and classic black will always fit right in with any interior style. The Devara model lets you add decoration and you can choose a lamp you like to give the light a personal touch.
Do wall-mounted reading lamps have any other functions?
Our wall-mounted reading luminaires come with various features:
Shelf space: Most of our models have a small shelf for your favourite book, your glasses or other small everyday items.

USB port: You can recharge your eBook, tablet or mobile phone overnight via the integrated USB port.
With or without power cable: We offer a range of wall-mounted reading luminaires that can be connected directly to a power outlet in the wall or plugged in to a wall socket.

Dimming function: Some of our wall-mounted reading luminaires come with a dimmer switch that lets you choose a lighting level that is right for you.

Direct & indirect light: Choose the light you want: indirect, atmospheric mood lighting or direct, functional reading light.

Buy Paulmann wall-mounted reading luminaires online: These are your benefits
Premium design: Discover our award-winning luminaire designs!
State-of-the-art LED technology: You can do your bit to protect the environment and save money while you're at it if you buy our lamps with low energy consumption.

Quick and easy: Buy your new wall-mounted reading luminaire online to save time! Your item will be shipped the same day if you get your order in before 1 pm.

Personalised advice: Nobody knows Paulmann luminaires better than our customer service team. Our staff is ready to answer your questions and offer advice.
Low-cost shipping: We will not charge any shipping for order values over EUR 50!