230 V Standard
LED Reflector GU10
470lm 5,9W White Switch White
£11.95*
Prices incl. Standard rate VAT
Ready to ship, delivery within 3-5 working days
Fast shipping
Free returns
For combination with Choose! spot sets
Color temperatur: 2700K - Warm white - 6500K -Daylight white
Incl. replaceable LED lamp
230 V Standard LED Reflector GU10 470lm 5,9W White Switch White
The GU10 module with WhiteSwitch function is compatible with all mounting rings in the Choose series. The integrated WhiteSwitch function offers three-step adjustment of the light colour with multiple pushes of a regular commercial light switch. Choose lets you combine any recessed luminaires you want. The recessed luminaires can be linked unlimited times, no transformer is needed and all lamps are replaceable.
For combination with Choose! spot sets
Color temperatur: 2700K - Warm white - 6500K -Daylight white
Incl. replaceable LED lamp
Energy-saving bulb conserves up to 80% in comparison to conventional light bulbs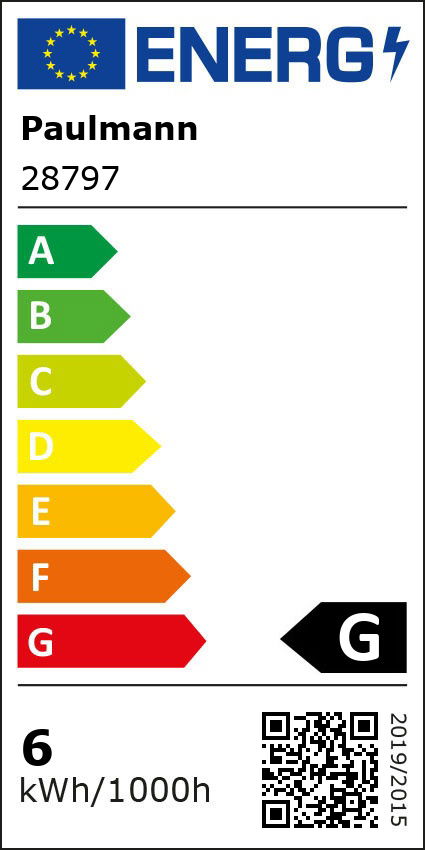 Dimension
Dimensions (Height x Width x Depth)
H: 56 mm
Ø
50 mm
Design and Material
Colour
White
Material
Plastic
Energy consumption
energy efficiency (A to G)
G
Energy consumption
6 kWh_1000h
Service life
Lamp lumen maintenance factor 6000h
85 %
luminous flux at the end of lamplife
75 %
Number of switching cycles >=
50000
lifetime
15.000 h
Rated life time
15000 h
Light Characteristics
Color temp.
2700 K
Color change
White Switch
Useful luminous flux
470 lm
color temp
2.700 - 6.500 K
colour consistency
<= 6 Step of the MacAdam ellipse
Color rendering index
> 80 Ra
Rated peak intensity
198 cd
Rated luminous flux (Lumen)
470 lm
Lamp Features
Component parts
5,9 W
Technique
LED
Socket
GU10
Type
Reflector
Dimmable
No
Inclusive lamp
✓
Number of component parts
1x
Replacable
7 not concerned.